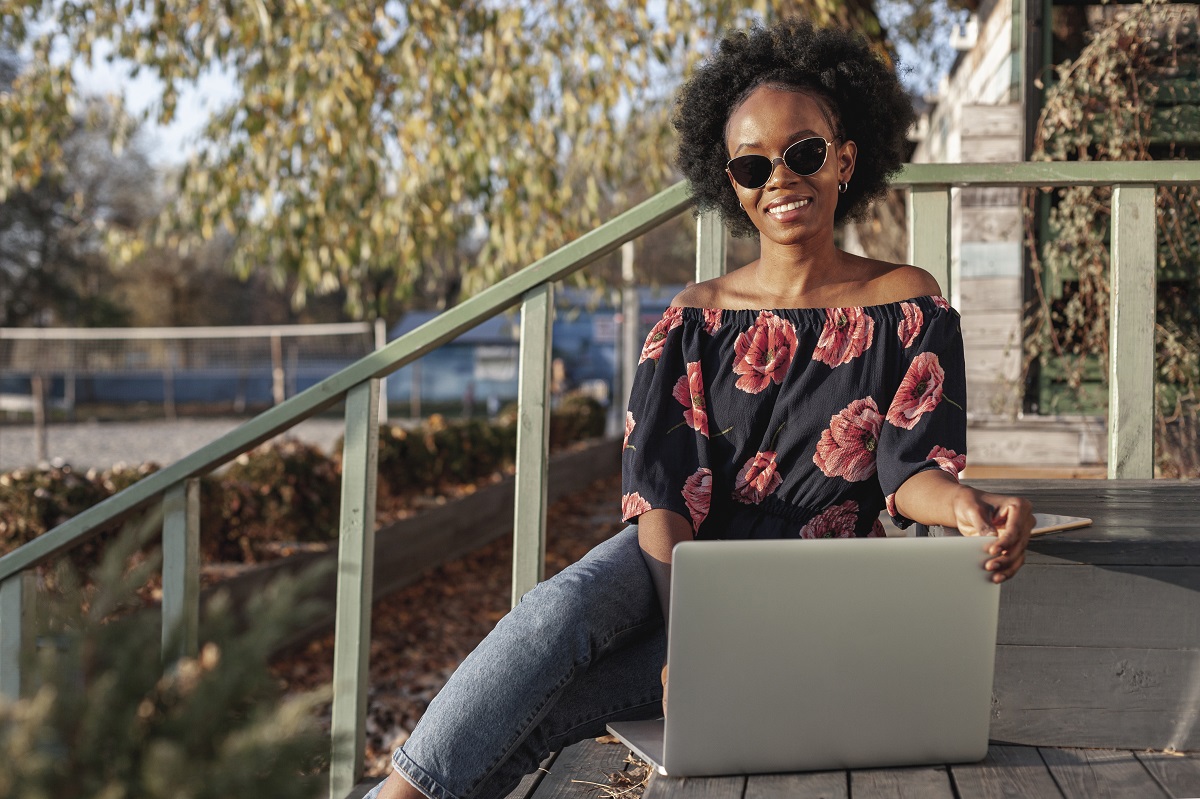 Mini Importation Masterclass 101 Beginner to Expert
Last Updated on January 26, 2023 by Chuks Amobi
I have shared almost everything on Mini Importation in this blog. I have started with how much money to start Mini Importation business, to financial management involve in running a successful mini importation business in Nigeria and Africa in general.
But before then, I shared a realistic mini importation business plan. This is very fundamental when you foresee mini importation as a successful business in future.
If you are only interested in copying links of cheap clothes, sneakers, slippers from random 1688 suppliers, then you should not bother about a business plan?‍♂️.
Moving forward, I compared Alibaba and 1688 here. You should learn more about them before deciding on which platform to start with your mini importation journey.
I also talked about how to Import from 1688.com, what not to import from China to how to sell your imported products and lot of other articles you would love to read.
So, in this post I have shared series of important good strategies to growing your business through mini importation.
This article was originally shared to my mentoring group. It is free to join as you read this article to the end.
You are going to learn the following below
Making product choices (Product consideration)
How much money you will make on mini importation
Choosing the right and better customer base for your business
Finding a better shipping company
Getting a good 1688 procurement agent.
Making the best product choices
The truth is, knowing the right product to import is almost the importer's biggest headache.
You are not sure which will sell fast, and which ones that won't sell. You don't want to import a product that you find difficult to sell 10 pieces in a month.
Don't always wait for someone to you what product is selling hot at the moment. You have to learn the process of finding out which product will sell at a point in time.
Want to talk to Chuks about procurement & shipping? Talk to me on WhatsApp - +2347082111555
Here are a few guidelines to the type of products that you should look at:
1. Products that meet specific needs or solve specific problems.
These type of products are mostly ever green products that millions of people use daily or every time.
Try to identify goods that solve people's needs, make life and work easier.

2. Sex and age group:
You might want to focus on particular age groups such as children, teens, or adolescents, identify goods that they buy often and sell.
3. Seasonal products:
Some products sell at some time of the year than another. As a smart marketer, you must be able to leverage on seasons, festivals, celebrations, religious rites, weather and master products that will sell faster at these times.
4. Trends
A lot of stuff trend on social media. Twitter, blogs, Facebook in most cases.
More than 80% of people I have met so far from my blog either sell yoni Pearls, clothes or shoes. Everyone does that same thing. It is everywhere on Instagram.
There lot of stuff to sell faster without giving people more options to check prices on Jumia, Konga, Jiji or even other Instagram profiles.
Sure, you can still sell those but can you compete with all of them?
How much money you will make on mini importation
This is dependent on five major factors, they include
Your mindset
Your capital
Your business model
Who you are selling to
Your marketing
Sadly I am not going to go deeper in these. But I can if you would offer to buy me a 10K lunch ? and I am quite serious about it ?
Your mindset should be positive. It should not be MMM or Ponzi mindset of money doubling.
Business is simply buying and selling. Buy at ₦200 to sell at ₦250, ₦300, ₦400 or probably ₦500 depending on how your marketing.
You wouldn't expect to buy an item at ₦200 and dreams to sell at ₦5000. That is a 2400% ROI.
Let's do some arithmetic on what you may make on mini importation.
Let's say you want to make 1 million naira in 2021. Since we are already in January which is just 12 months until December.
This is what we will do
We will divide ₦1 Million by  12 (months – January ->December).
That would be ₦84,000.
Not a big deal right?
Now if you have to make 1 million naira yearly, you'd need to make 84K naira every
month to hit your target.
We now know how much we need to make every month to hit our 6months then yearly target afterwards.
Now we must come up with WHAT we need to SELL to make that money
Here is how to come up with that. The monthly target is 84K, to come up with what you need to sell we need to divide that figure with HOW many of that stuff you need to sell.
84K as a NET profit or Gross profit?
Net profit is your gain while gross profit is the revenue from sales including the cost of the goods and the actual profits.
You can choose 84K to be your net profit or gross profit. Everything depends on your strength. For me, I can get a gross profit from 16K – 20K, then a net profit of 5,000 – 13,000. It is dependent on what I am selling and my markup.
Let's say you intend to sell 50 pieces.
Divide the monthly target by 50. And that gives you ₦1680. Now, that figure is the price of one unit of what you need to sell to hit your target every month.
If you sell 10K+ product just like I do, you only need to sell 9 pieces and you're done for the month's target.
Of course, you can hit above your target.
Luxury life is better.
Selling a ₦1680 product is still good for large addressable market.
The next thing to do is to find a ₦1680 product you need to sell.
And any month you sell less than 50, you need to make up for it by selling the deficit number the next month.
This keeps you on track, makes your goal clearer and helps you achieve more.
There are two product considerations
Cheap products
Luxury products
Cheap products are the ones MOST people do, it is the one you
are probably doing right now.
I hate it, it is slow, it brings too much complaints from alaye. Way too slow. Assuming you sell a product for ₦500. And you intend to make a 84K monthly.
What it means is that you will need to sell 168 products every month to hit your 84K target.
That's a whole lot of stuff to sell and you need to offload all of them in a month.
That's a lot of work.
If you have a store at any mall, that is nothing to worry about but as a starter, that is a lot of work to get 168 customers monthly.
BUT
Whatever you do, if you must hit your target, let selling cheap stuff not be a CORE part of your business. You can mix it.
Luxury products
Lamborghini does not advertise their products because their customers are not those that watch TV.
This is the type that Gucci, Nike, Fendi, iPhone other luxury brands do.
Think about it
Let's assume that you are selling one product for 15K. To make 84K, all you need to do is simply sell 6 pieces.
Let's assume that you are selling one product for 10K. To make 84K, all you need to do is simply sell 9 pieces.
Let's assume that you are selling one product for 5K. To make 84K, all you need to do is simply sell 17 pieces.
Let's assume that you are selling one product for 2K. To make 84K, all you need to do is simply sell 42 pieces.
Choosing what product consideration determines the right and better customer base for your business.
When you choose to sell cheaper items, your customer base would be made of people that don't want to spend more. The reverse is the case.
Which one is better for you?
But Yuan & Dollar rates are so high now?
That is true.
Still yet buying and selling has not stopped right? But it is not a must to import from China or any other country.
You can buy here in Nigeria or whatever country you are in. What is most important is finding something to sell.
Go out,
Outsource products from the local market near you,
Meet sellers – If you meet direct suppliers, that is great. 
If you don't have any money at hand, dropshipping may be your alternative. Reach out to sellers that can fulfil orders on your behalf. But in most cases, they may decline your request because of their busy schedules. You can hook up with their sales guy, give them some share of what you will sell. What you need is a dispatch rider to handle the job for you.

BTW…it may not seem too flexible but it does work. You may fail at it but you have no option than to keep doing it.

Nigerians may disappoint you with pay on delivery issue with this business model. You have to be proactive with finding solutions.
Finding a better shipping company
Some of these shipping companies like Skyjet, Liberty, Choice are too big for starters unless you know your ways.
They handle a lot of shipping every single day with big warehouses.
So, if you decide to buy 30 items from 10 suppliers.
You may have to consider if the shipping company you wish to use will give you the time of waiting to receive your small packages from your 10 suppliers.
In most cases, once they receive them, they ship them without having to wait for other products to come talk less of repacking them in one carton.
If you're using a big shipping company, they may not be able to respond to your messages, wait to repackage your items.
The reason is because they know that they won't make any good money giving attention to you instead they focus more on people that ships in 100 of kg.
If your plan is to copy links from every 1688 store, you may need to shorten it to at most 5.
This will help to reduce the stress of repacking your items of which these shipping agents see as waste of time when you cannot pay them for the service.
That's why most of them don't repackage.
Getting a good 1688 procurement agent
Some of these guys on the other hand are quite lazy.
They may order what you ordered for
While some may order what you didn't offer for.
Your items might be missing.
They may not order all your items at the same time.
Some may be too busy to respond to your inquiries on their shipping status
Some may abandon you when you finally have challenges with missing items or undelivered items from the supplier.
Don't fret yet!
That is why you need your 1688 procurement agent as me – someone who understands what it means to be in someone's shoe at any time.
Click here to learn more about my China 1688 shipping and procurement services.
Your suppliers may be in different locations, China as big as it is, going to some locations take days.
If your supplier used a cheaper logistics to send your items to your shipping company, it may take days before they can reach to your shipping company.
Other suppliers may use faster logistics service.
In this case, your items may come in parts days after days.
Sadly, some of these shipping companies may not be patient enough to wait for your items.
How much are you paying them kwan? This will result in late delivery to your shipping company.
A better walk-through is less suppliers. You may say that this supplier doesn't have what I want.
Well…. That's a lie
Do your research very well. There are big suppliers on 1688.
Focus on few and make them your customer.
Don't tell me that you buy 5 clothes from 5 sellers in your local market.
Or you have about 5 customers selling clothes which are almost the same.
I hope you find this article helpful. Let me know what you think on the comment section.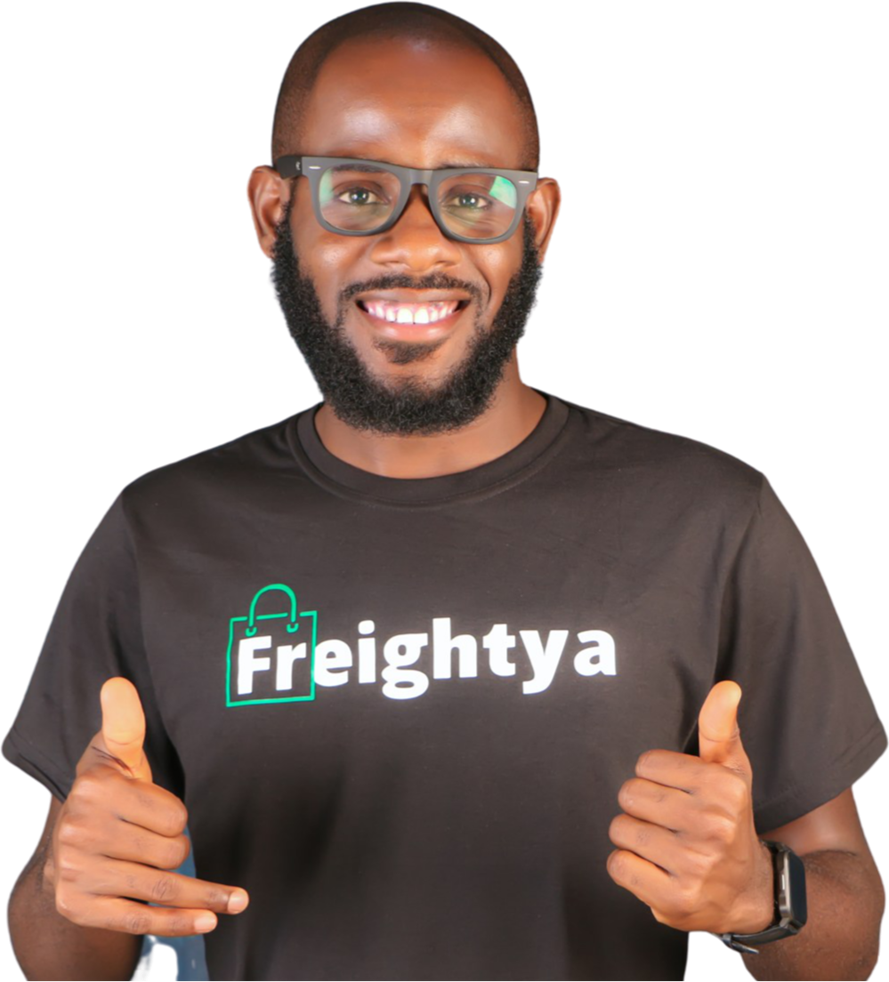 CEO & Founder at Freightya. He loves sharing useful information for small business on importation. He is unbiased in his thoughts. For importation, mentorship, feel free to reach out to Chuks.