The Best Ecommerce Practices as a Small Business Owner in 2022
Last Updated on November 6, 2022 by Chuks Amobi
As of early 2017, the buzz of starting an eCommerce business went up so high which at least showed a sign of improvement on the monopolistic role played by the few eCommerce giants. But were they also following the best eCommerce practices that have kept the game changers for decades?
Facebook News Feed was full of ads to these micro eCommerce stores. Sometimes I would take lots of screenshots, do some sort of window shopping on their product pages, read product descriptions, how images are displayed and most importantly the storefront's user experience on designs and typography.
But before the end of 2017, majority of these stores went down. No more ads all over News Feed. Few people were making it while the rest had lots of issues with Facebook ads and targeting; poor customer experience as a result of delayed shipping time;  over saturated and confusion focusing on general or niche products.
The truth about the buzz was just trend. The trend was drop shipping! Internet marketers will always find ways to create trends and make more money. drop shipping is a real deal and a smart eCommerce business that turns your passion of making money into more fun and less work.
But the only challenges was that a lot of people were not giving the right information about the business they are willingly to join. Most of these people had more than one Shopify accounts just for the passion of leveraging on the power of seamless eCommerce business – drop shipping.
Their major challenges were
What product do I sell?
How do I sell these products?
Do I sell multiple products or just one niche products? Shopify, Ecwids or WooCommerce?
Longer shipping time? Is China actually the only deal to drop ship?
I have ran a lot of Facebook ads and Instagram Influencer but no sale.
The only problem was there was no passion for doing the business. A lot of people think that Internet business is a rocket science easy money. Just run a $2-$5/day Facebook ad and boom with some sales without knowing that it takes more than that to get started.
In this article, I have shared the eCommerce best practices for small local businesses and online drop shipper.
The Best eCommerce Practices for store owners
1. Gaining Influence by solving problems.
Want to talk to Chuks about procurement & shipping? Talk to me on WhatsApp - +2347082111555
I watched a Live video of a mini importation expert, Patrick, yesterday. Out of his three product recommendations, the key point was "solve a problem and not what you think you like". There are few smart people that already know how this works. The only group of persons that are most likely to watch an advert are the people in need of a particular solution.
If you could find a problem that is most common to a group of persons, then that is a cool business. A problem could also be a passionate choice. Black Panther was a massive hit, and I came across a news that native African costume which was not close to $20 was sold at $400. That was a passionate demand. It shouldn't necessarily be spot remover everybody keeps echoing every time.
It takes creativity to solve a problem and also satisfy interest. You must not import from any country. There are most things that are basically not important to be imported from abroad. As a local business store, source good products that are potential to meeting demands of people from top suppliers or local manufacturers within your county. Then be the first to advertise it to thousands of potential buyers in your suburb and beyond on Social media.
2. Avoid the high ticket products
Yes we want to make lot of bucks from one product than wasting our time on a $5 item. A close retail statistics shows that the weekly hot selling products are items less than $10. Customers are willingly to test your customer experience with their $10 than a massive $100 on an item purchase.
If it were Amazon or Ebay, then there's a certain guarantee on their money when things go wrong with their money. As a small business, start by selling lots of good quality cheap items in order to instill moments of integrity om your customers. Let them know that you know how to do business even when they have no idea about your location.
If you could perform better selling cheap items, you could give it a try to scale to a medium ticket items. Now, you have showed them that you can handle any of their orders.
3. Be genuine and maintain a better customer support
Some customers can suck sometimes but they worth their trouble. As the internet is filled with better and worse, they are obliged to either frustrate you with emails, phone calls and even coming to your local store. Customer support is undoubtedly one of the best eCommerce practices.
One of the best returning customers are usually those from good customer relationship and customer-to-personal referral. If I could tell my friends that the experience I got from Mr A's store was a nightmare, nobody will be willing to be a scapegoat.
As soon as your customer makes an order though your store, send them message and assure them on their item delivery even when you're not too sure it. Try to be honest. Ego is not a part of smart business as a small business.
4. Making a perfect Store Category
There are two considerations over choosing what you sell as a local store owner or a drop shipper. As a local store owner, you must have had sorts of item categories or specific niche items already on your catalogue. You may find it challenging to controlling your customers if your existing local retail store has varieties of items.
The quicker and better solution to winning passionate customers is narrowing their interests. As an online retailer or drop shipper, finding a winning category is always tough especially when only advertising is the only option to getting buyers to your page. But it is worth the challenges.
Thee of the major reasons why you should narrow what product you sell are
Identity
Good customer experience
Up sells
When someone visits your storefront, they are likely to see lots of similar products which can as well complement a major product. For instance, I have an iPhone accessories store and already sent customers to my latest iPhone X pouch. Along side the pouch, I can also up sell either a selfie stick or power back which my customers may find appealing to complement with their iPhone X. This can't be possible if I sell iPhone accessories together with T shirts, Shoes. There's no uniformity.
Dedication and understanding what your customers need is an added advantage. Being the best to your customers is giving them the best supports big brands deny them. Unlike some sellers on Ebay, they underestimate the power of being honest and giving their best to customers. If you're limited to few products, you became a master in how it works, how to walk customers through when things go wrong and create value building relationship.
Everyone knows Amazon as a multi vendor store. It has no special identity to what it sells. You can identify an interest as a starter and be known for that same thing. I came across a special niche store last year, World of Harry. It sells customized Harry Potter's T shirts and more. Create something that drives someone to come shop on your store. If I am looking for T shirts, I already know where to get them, If I want good shoes, There they are. Nobody wants to get lost searching for the best.
I hope you found the article useful.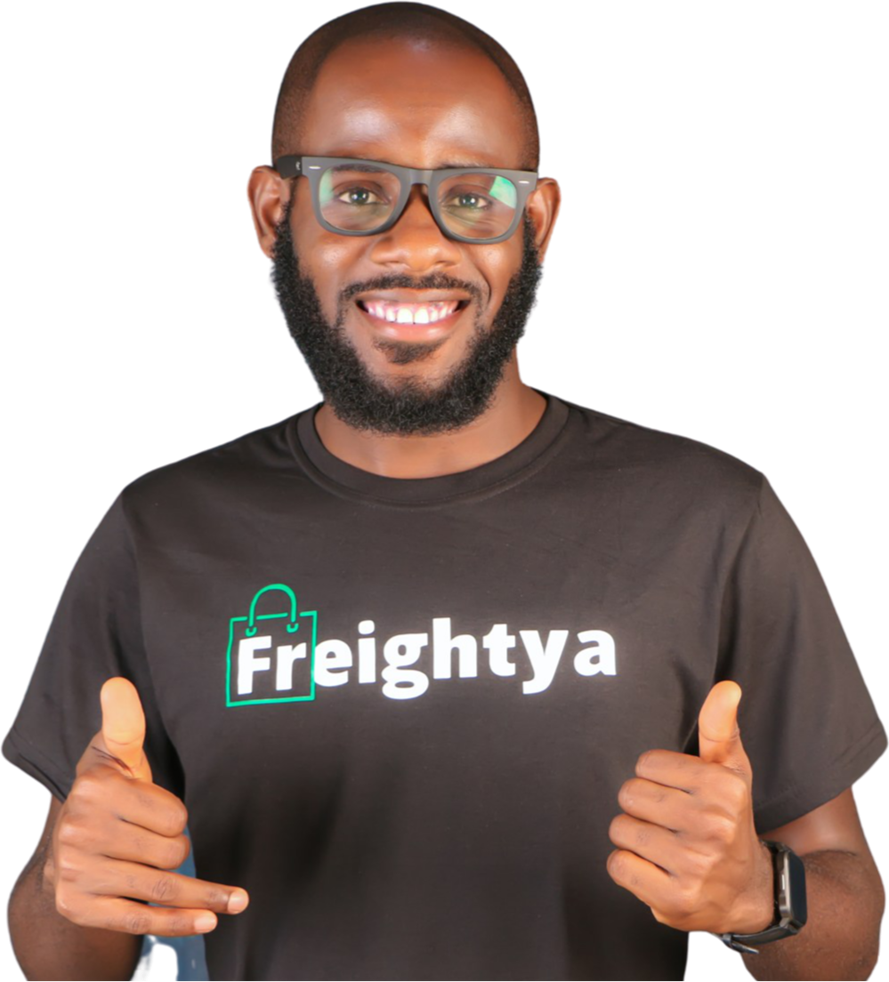 CEO & Founder at Freightya. He loves sharing useful information for small business on importation. He is unbiased in his thoughts. For importation, mentorship, feel free to reach out to Chuks.