If this is your first time visiting our website, please allow me to first of all, welcome you ????. Thank you!
Please let me introduce myself?.
I am Chuks Amobi. I am quite passionate about helping mankind to solve their challenges to the best I can. This passion to help pushed me to create a blog chuksguide.com in 2015. This blog solves almost everything except marital problems?.
Now, I created this brand, Freightya in 2019 to continue my mission of good Nigerian-Samaritan for small businesses in Nigeria and beyond.
I know what brought you to my website is about mini importation, Alibaba or 1688. But can I borrow a few seconds to introduce something very important to you? Thanks.
I have spent more than 3 years on mini importation and I have had countless challenges with suppliers, shipping companies. Believe me, it is an experience.
Mini importation business is really interesting…
As someone that loves to share my challenges and experiences through my articles, I have shared numerous articles on mini importation, sales, and customer services.
Click here to access all my mind-blowing guides on mini importation that nobody would love to give out for FREE in Nigeria. You should know better.
Starting your mini importation journey starts from
Finding what to sell,
Getting a reliable 1688 procurement agent to pay on your behalf,
Getting a reliable Alibaba procurement agent to pay on your behalf,
Getting a reliable shipping company that will ship your package from China to Nigeria,
And how your package will be delivered to your home especially if you are not in Lagos.
This is a typical mini importation process.
Let's say you have found what to buy but your challenges are
Finding a reliable 1688 procurement agent in Nigeria or China that can help you make payment and
Finding a reliable shipping company that is not just only affordable but that can give you rest of mind when it comes to protecting your items.
I started mini importation proper in 2017. I have used more than 10 shipping companies and agents. So, I know what it has been all these years.
Some shipping companies take 48 hours to respond to your messages. Even when they respond, it won't still solve the problem. The worst to happen to you would be when your suppliers fail to include your shipping information on your package.
That is a terrible experience.
I have heard people complain about an increase in the weight of their package by shipping companies. Some would complain about a round number in the weights.
Anything happens since you're in Nigeria while they are in China.?
Wants to talk to me about Mini Importation on WhatsApp? – 07082111555
Some procurement agents on the other hand are another bigger challenge in one's mini importation journey.
Sometimes you would feel like crying because you paid someone to help you order on either 1688, Alibaba or Taobao.
Not everyone cares to know what it took you to make ₦1 in Nigeria. What they are more interested in is just their percentage. Once they get your money, they start doing Oga on top your money -Shuuu! ?
Whether what they ordered for you is exactly how you wanted it. It is not their business whether you receive your items or not. Even if they become missing, you are going to hate why you started mini importation in the first place.
BUT GUESS WHAT?
I am not writing to scare you away from mini importation. There are still good shipping companies and procurement agents out there. But the question is "Who is it?"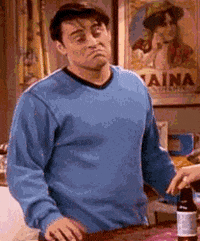 I have been working so hard in finding a better way to ease mini importation experience especially for people that are just starting. I have gone through bad experiences in the past, I know how it feels when someone plays with one's hard-earned Naira in this country at the moment.
I have found a reliable company that I am currently working with. We have a mutual understanding of making your mini importation experience smoother.
When I become your procurement agent, I will only charge you 5% processing fee of the total cost of your goods.
This means that the 5% is not calculated with the local freight fee added by your supplier. It is only for the items you will order. I am going to send either screen recording or screenshots so that you will confirm the costs and to make sure that your goods are exactly what you want.
Everything is totally transparent.
We have three shipping options:


If you want to use our shipping company, we just 5% of your total orders.
If you have a shipping company of your choice and only want me to send your items to them, I will be at your command. No extra fee for that, just 5% of your total orders.
Note: If your total order is less than 20,000, we will charge you 2000 at a flat rate.
Let's say your total order is 15,000 we will charge you 2000 as our procurement fee.
BUT…
Here are the benefits of choosing our procurement and shipping company
I will first of all guide you on the best format to copy links and choosing of what to buy (If it is your first time).
We will give you a reference code that will be tied to all your goods with us. This helps us to identify items even when your suppliers ignorantly fail to write your shipping labels.
I will give you updates as soon as your suppliers send your items to our shipping company
We will receive all your items, then report on what is missing or out of stock if any, make a refund when necessary.
We will arrange all your items from different suppliers into one carton.
We will measure the weight of your package and send it to you with a receipt.
I will personally update you as soon as your orders are placed on 1688, Alibaba or Taobao until you receive a text message for pick up in Nigeria.
We will carefully manage your aftersales service. In fewer cases, some suppliers may mistakenly or intentionally send incomplete items. If you ordered 10, they could send 9. It is our duty to reach out to them and make sure you receive your refund.
The most beautiful part of our services is that you really don't do anything after your order is placed.
You simply send your links to us (If you have no idea how we will guide you)
We now check for the links and add them to the cart
If we found anything we're not comfortable with your supplier, we will tell then ask you to find another supplier.
If you have a shipping company, we will forward all the tracking numbers to you so that you will communicate with them.
If you decide to use our partner shipping company, we take over from there.
Just pay for yor goods while we handle everything starting from placing orders, contacting suppliers on your behalf, contacting your shipping company in order to make sure everything is in place, we now inform them to pack and ship your goods.
You will get your receipt immediately your goods is shipped. The receipt contains your total goods, the weight(kg), the shipping fee and the clearing fee. This will allow you to plan on how to gather the money before it comes down to Nigeria.
While we're doing all these for you, you either just rest or take care of other important things in your life.
When the package comes down to Nigeria, you will receive a text message with the shipping and clearance fee.
You will pay the shipping fee then pick your item at our warehouse in Lagos.
If you are not in Lagos, we can arrange for waybill on your behalf.
If you have someone in Lagos, then that will be fine. They can pick it for you
We can as well offer home delivery if you are in Lagos.
We love making things easier for you.
If you use your own shipping company, I have no access to the shipping status. Our updates end as soon as they receive your items in China. You have to follow them up.
When you use ours, you don't have to follow anyone up, I will do the job while you concentrate on other daily important things.
Our China to Nigeria Shipping fees include
$7.5 per KG Normal, the clearing fee is ₦500. Air Cargo for 5 – 7 days.
$7.5 per KG, the clearing fee is ₦500 per kg. Battery goods 12 – 14 days
$15 per KG. Powerbanks, phones and battery 15 – 25 days.
(Rates was last updated on 6th February 2023. The rate changes every day)
We're not an audio Shipping & Procurement Company
We have confidently served as many mini importers as you. You can take a look at some of the real reviews on our Facebook page here https://web.facebook.com/myfreightya/reviews/
We buy from an average number of 500 suppliers on 1688.com alone thereby spending nothing less than ₦14 million only on 1688 monthly. 
Why all these?
We just want to affirm to you that we know our business very well.
We always deliver.
We are not a random joe you see on the internet.
We even procure for agents that most people think are agents. Since we charge 5%, they may charge you anything higher than us. Sarcastically, they work for us.
Please take another look at the few screenshots from our beloved and satisfied customers;
If you have looked closely at these screenshots, one thing is common.
"Are they complete?"
That is to show you that we always have our customers at heart. We are more interested in your satisfaction and not just our 5%.
Yet to endorse us as your 1688 procurement and shipping plug? Slide into our WhatsApp, please ? – 07082111555.
I am always active; I reply to all messages on time. Feel very free to send me a message. I will respond as soon as possible. – 07082111555.
I always share marketing tips from time to time in order to improve on your sales. Make sure that you saved my number.
Happy Selling.