Alibaba or 1688.com
Last Updated on January 26, 2023 by Chuks Amobi
Firstly, Alibaba and 1688.com are owned by the same company known as Alibaba Group. Whether you prefer either platform over the other or not, you still shop under the same roof. Just as in Infinix and Tecno mobile.
Secondly, Alibaba and 1688.com are Chinese owned e-commerce platform that provides and business-to-business (B2B) sales services. It is typically known as an online wholesale platform between wholesalers and retailers.
Now, choosing what platform to start your mini importation business may be a challenge to some people depending on their product lines. Alibaba or 1688.com?
But it is of no challenge to some mini importers.
Let me briefly outline the differences between Alibaba and 1688.com then leave you to make your own good judgement.
Alibaba
Alibaba supports international trades between manufacturers, suppliers and customers. It is not limited to Chinese manufacturers.
Many countries like USA, Brazil, Vietnam, Japan, India, Australia, Turkey etc sell on Alibaba. It is both a multinational & multilingual trading platform.
Alibaba offers you as a mini international retailer the convenience to set your business size, category of products you wish to shop, set your preferred currency, country and most importantly communicate directly to suppliers in English.
Features in Alibaba
Trade Assurance – A free service that protects your order from payment to delivery.
Supplier identity and Verification.
Production Monitoring & Inspection for mini importers that are into OEM (Original Equipment Manufacturing) or mass custom production.
Pay later
Logistic services
RFQ – Request for quotation
The website and mobile app are available in English.
Supplier's representatives write in good English.
It accepts local bank debit cards (ATM)
Higher Minimum Order Quantity (MOQ)
Higher cost
The two main reasons while mini importers in Nigeria are not impressed so well with Alibaba are
Higher MOQ – Minimum Order Quantity and
Higher prices.
The main reason why Alibaba has higher moq is that the platform is more favourable to small business owners than to mini importers like you and I that would order a minimum of 10 on a single product.
That is when you talk about OEM (original equipment manufacturer ) and ODM ( original design manufacturer).
Want to talk to Chuks about procurement & shipping? Talk to me on WhatsApp - +2347082111555
Also, the reason why some products on Alibaba are sometimes pricey is that a Chinese supplier would want an international customer to perceive the products as something that are of higher quality.
Most customers have this school of thought that the more expensive a product is the more quality it is of. That could be true for them.
Another reason why some products are more expensive is because of the annual charges on Suppliers including Trade Assurance.
The Trade Assurance allows you and I as buyers to claim for a refund from suppliers that either fails to ship your items at the due date.
One can also claim for refund if the quality, specification or material of the products sent did not meet what the suppliers earlier told you.
It may interest you to know that most brands, suppliers on Alibaba sell on 1688.com.
1688.com
1688.com is designed for only the Chinese market at heart. This means that only Chinese manufacturers and suppliers are supposed to sell on 1688.com.
Please note that 1688.com is most time referred to as Alibaba because they operate under the Alibaba Group.
One obvious difference between Alibaba and 1688.com is in their product listing. Almost all suppliers on 1688.com have already to ship products which have been manufactured for their market.
But in 1688.com, what you do is to pick up items you wish to buy then make payment.
At the time of writing this article, 1688.com has no support for OEM and ODM, This is more reason why 1688.com is more convenient for mini importers.
On 1688.com, the products are cheaper adding to its lower minimum quantity. That may be the reason why you prefer to use 1688.com over Alibaba.
Because the products on 1688.com are cheaper do not mean that they are fake. China has its own quality control. Every product you see on 1688.com is what has been produced for Chinese customers.
A product becomes more inferior when the price is very cheap. The contributing factors are cheap materials, equipment used and the type of labour that was used.
In China, a small family can be making shoes or jewelry. The material they use in the shoe or jewelry making might not be so premium. So their market becomes the Chinese locals.
In order to reach a broad market, they may try 1688.com. Alibaba won't be their ideal market place because of the requirement and fees in joining the platform.
That is why it looks like there are more low-quality items on 1688 than in Alibaba. Poor quality items exist in every online multivendor platform. Be it Alibaba, Amazon, Ebay, Jumia or Konga. It is normal.
It is always recommended that you take into consideration the quality and type of market you are selling to.
1688 has a mobile app and built-in messaging app to be used in communicating with suppliers but they are all in Chinese. You can translate 1688.com website but not with the mobile app.
Another challenge using 1688.com is that one has to use Alipay account to pay suppliers directly in the platform unlike in Alibaba.com that accepts local bank cards in Nigeria.
Alibaba.com has a logistic service that can ship one's item from China to Nigeria or to any African country. The shipping cost may be a bit higher as compared to using a freight forwarder.
I wrote a blog post on how one can pay one's 1688 suppliers without needing agents. Click here to learn more.
Recently, there is a little challenge with registering on 1688.com and Wechat. The inability to verify 1688 and Wechat registration with the failure to receive a verification code.
But luckily, with the assistance of both 1688 agents and Alipay merchant, one can research on products to purchase then leave the agents to make the payment on their behalf.
I can do that for you if you have plans to import from China.
In Alibaba, there is a Trade Assurance. But in 1688.com, there is not. Even if you bought products from a supplier in Alibaba but the quality wasn't what you expected or there was some sort of misplacements. It is not compulsory that the claim will be ruled in your own favour.
If you have shopped on AliExpress, sometimes they rule claims in favour of the sellers depending on how complicated the claim appears. Then talk more of raising a claim on 1688.com.
The walkthrough with 1688.com for mini importers that would import large quantities of a product is using quality control agents. I have come across a group importation of 500 pieces of baby clothing.
The material they advertised on the website wasn't what was shipped down to Nigeria. What quality control agent does is to receive your few samples about 2 to 3 items of what you intend to mass purchase.
The agent checks the quality and passes across information on the quality of the products before taking into consideration whether to buy or not.
Inconclusion, Alibaba and 1688.com are good places for people that could not afford to travel to China to buy goods.
Both platforms have a share of good and fairly bad sides. It is left for you to decide which of the platforms suit your budget, customers and line of business.
Meanwhile, I have bought lots of good stuff on both platforms without complaints.
There's Love in sharing. Help me share this article on social media.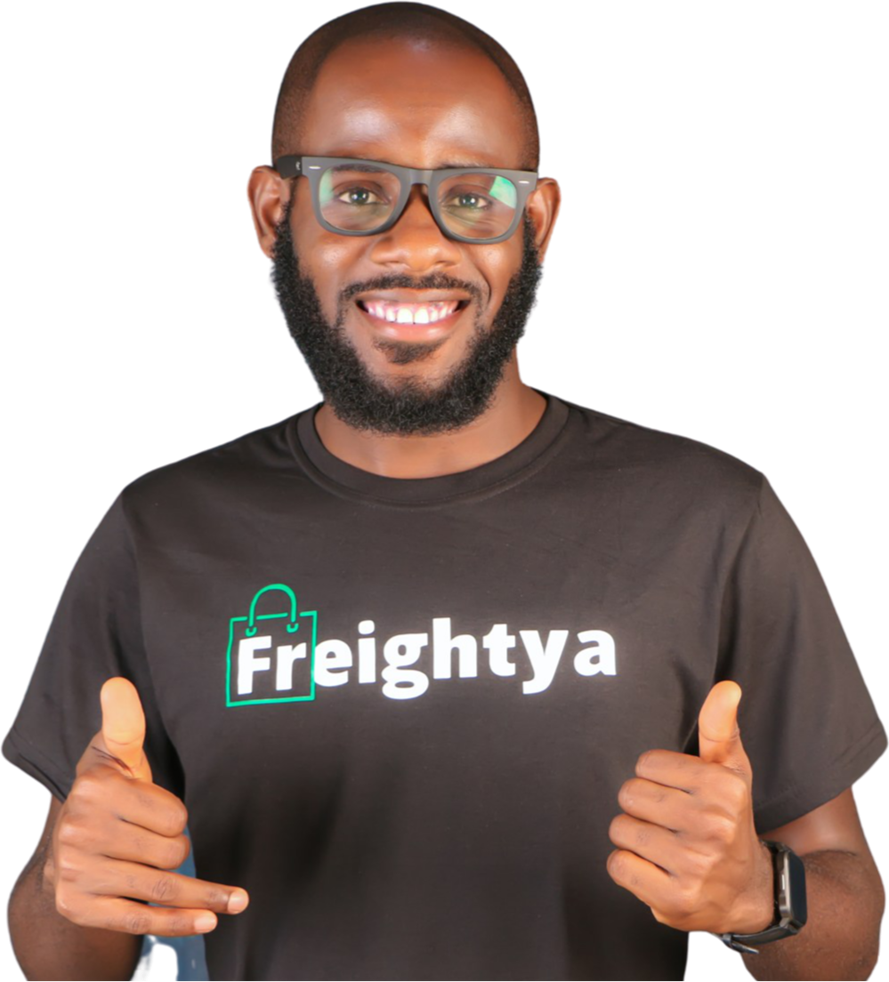 CEO & Founder at Freightya. He loves sharing useful information for small business on importation. He is unbiased in his thoughts. For importation, mentorship, feel free to reach out to Chuks.