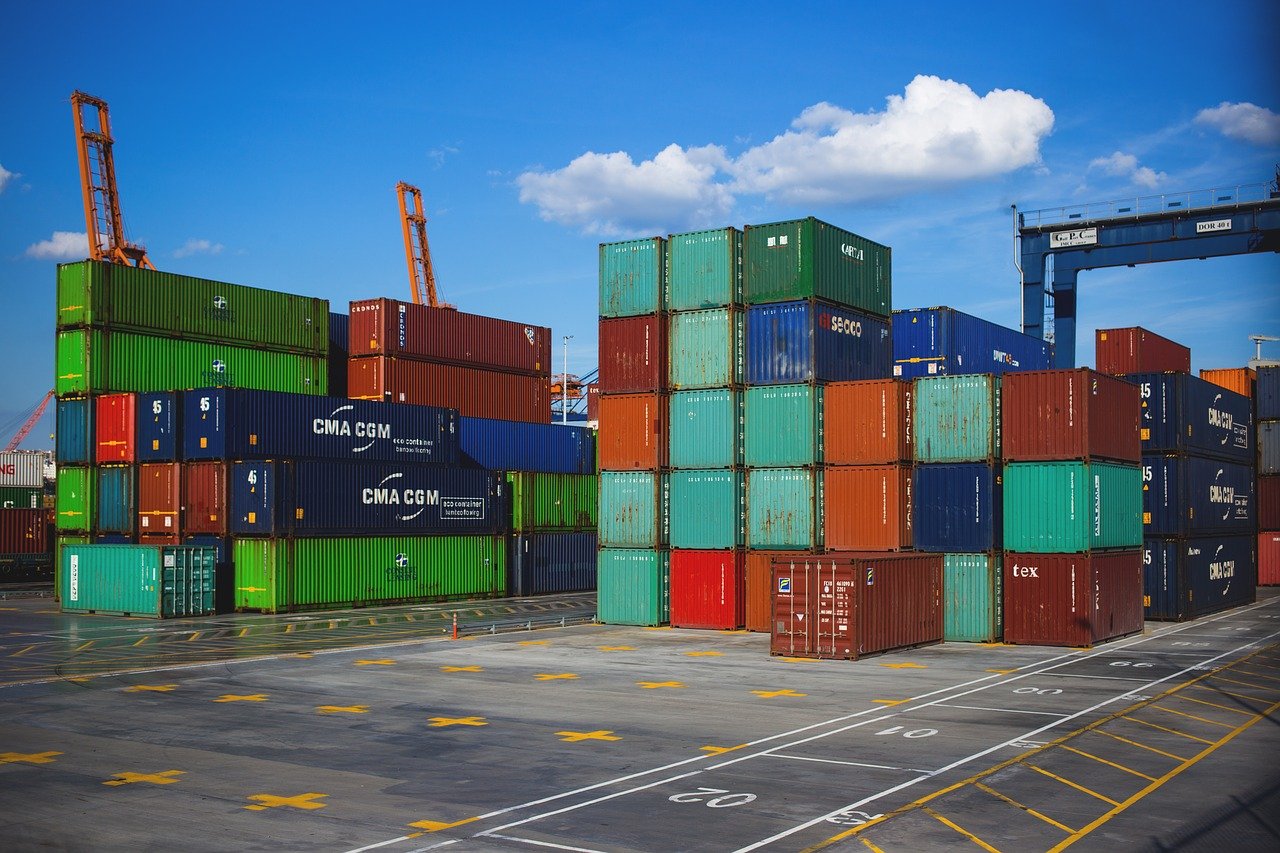 What Best Shipping Company to Import Goods from China?
Last Updated on February 6, 2023 by Chuks Amobi
One of the most challenges for a beginner in mini importation business is finding the best shipping company from China to Nigeria that can give them a pleasant start.
I would say I was a bit lucky when I started but not luckier as you are reading this. I had no one to give me a rundown of what I needed in consideration for shipping companies.
Without emphasizing, I have used more than 10 shipping companies. In my own opinion, there is no best shipping company.
Disregard anyone that promises to give you a link of their best shipping company. "Best" is a personal experience and should not be generalized.
Okay…
Here is what I mean
I believe we all have what we feel to be our best experiences when it comes customer services. Customers are always right anyway.
We may have different school of thought of what we feel to be right when done to us. These could be
Faster Shipping
Cheaper Shipping
Fast Response
Good Packaging
Accessibility to tracking and updates
Nearness of the shipping company to one's location.
Everyone of us has at least 1, 2 or 3 of these listed above.
Sadly, none of these shipping companies will give all to you. What will you do?
You have to choose who gives you the good number of these options that you will be very comfortable with. And that is how you go with it.
Want to talk to Chuks about procurement & shipping? Talk to me on WhatsApp - +2347082111555
So, in this article, I will list out my experiences from the 9 shipping companies that I have used with regards to the factors I pointed out above without being sentimental. Then the reasons why I opted out then. Things might have changed now.
Disclaimer: This article is not sponsored.
Shipping Companies from China to Nigeria
Liberty Logistics
Joseph Logistics
Nonnyking
FG Zenitho
Sunny Rise
AOU Logistics
Echan Cargo
Skyjet
Choice cargo
Freightya
Liberty Logistics
These guys are really a big shipping company. You have to be aware of that. I had a pretty decent experience with them in my first importation from China. The issues I had with them were
Very low response rate
No reference code in case your supplier fails to include your shipping mark and
Their warehouse in Marina too far for me.
Funny enough, this was my first shipping company. People in their first time would want to know the locations of the shipping companies they would be using for their mini importation.
Of which I did. But in most cases, finding shipping companies that are closer to you make no special difference if you are outside Lagos.
This is because – you would need to do waybill to your location. Location should not be a criteria in choosing a best shipping company for your startup. There are people within the shipping company that handle waybill which will be at an additional cost.
I almost lost one of my goods with Liberty Logistics because my supplier failed to include my shipping mark. In order to get to the customer service (Tina) was quite a task. According to them, she had lot of things to do and I understood but my goods were more important to me.
After some days, we found it using its tracking number. Chatting with them takes about 24 hours to reply a single message once you miss 2 minutes (being inactive).
Imagine if you're an impatient type. To win with this shipping company, make sure your shipping mark is well written on your package or risk losing the goods.
Joseph Logistics
I ran away from Liberty to seek for asylum with Joseph logistics but I was disappointed. A friend referred me to them. They reply fast, faster shipping rates blah blah blah.
I jumped on them. But I'm still yet to understand how they actually work. I think the freight forwarder in China is Joseph but the company to pay into their account has a different name. and I think I understood the hustle just now.
The first transaction was smooth, fast responses and that was great. Then suddenly, it looked like I was too bothersome that he ignored my messages. Probably he was too busy.
Who knows? ?‍♀️ I moved looking for a greener pasture.
Nonnyking
I totally had no idea about these guys. I think they were good. I think I had issue with my goods. I could not remember but what I won't forget in a second is that I had a charming friend that I used to get through the customer service.
The lad hardly replied my messages so I used my fine friend (she introduced me to them) to get whatever details I need from him.
What a world! Moving on…
FG Zenitho
For once, I felt like I have arrived my paradise when I started using Zenitho. They are really great, fast response rate, nice repacking in order to keep your items from damages (thanks to their extra huge packaging that increases weights), they update you when orders are received, they accept almost everything most shipping companies do not accept.
But
I still JAPA or rather I use them if there is any special need. I'm not impressed with how their system works. It is too outdated for someone like me. Despite being good yet they lack organization.
Meanwhile their shipping fee became heck. Other shipping companies might be charging $6.5 per kg, they will charge $8.5 per kg for normal goods.
I was charged $10 per kg this 2021 for a normal battery goods others charge me for $6.5 per kg. I guess the charge is from their extra service of checking your items.
No complain!
Dear Zenitho,
If you're reading this, kindly upgrade to getting a website that does the update of goods received instead of taking shots of all goods at a go.
Taking of pictures should be on request. Start to work on reference code too.
Last year, I lost some goods in their warehouse. Signed and received. I had to pay back my clients for goods not received. It was indeed a bad experience.
I lost several goods for 3 suppliers. It was really my first time and the beginning of my lost goods syndrome.
They literally opened the doors of signed but not found ??
Terrible!
Sunny Rise and AOU
I had to join these two sheeping shipping companies together because they're actually werey in disguise.
If I had a lawyer from Harvard, I would have sued them for collateral damage. I left Zenitho to AOU because my friend talked great about them.
I partnered with them and it looked beautiful. My first shipment was good, second was good but…I was not understanding it lol.
Oh dear Debbie,
I left AOU to Sunny Rise but it became open to me that I run from frying pan to fire.
I actually needed a full-time deliverance session with Mountain of Fire Ministries.
I lost my client's pairs of shoes with AOU. The issue was supplier not including the shipping mark. Could it be that they colobe the fine shoes or were they actually lost.
Who knows?
Sunny Rise? I had couple of issues with this company.
Poor or minus customer service
They sent out all my goods without packing. Probably that is how they do
I lost my client's wash cups in their hands. This was not sent by the supplier. My colleague sent it down to them. She sent me a picture of it with every details written boldly on the carton but we did not received it.
We had feelings that their abusive customer service in Nigeria colobe my client's wash cups. No second thoughts.
I had to pay for the that.
Echan Cargo
For a record, I had a winning streak.
They are
Fast in response
Good rates
Considerable good shipping time
Tracking system
Calculation of weights before shipping
Reference code
What more could you have asked?
Nothing…
But there is a worrisome challenge with Echan Cargo. They approximate the weight to whole number.
This is what I mean
A package of
1.1kg is automatically 2kg
2.4 is 3kg
4.8 is 2kg
5.3kg is 6kg.
Is that not too worrisome to your gain?
Skyjet and Choice cargo offer the same services Echan cargo offers but their only difference is in quick response time and approximating kg.
Skyjet and Choice cargo charge you the exact kg that is being measured. No approximation but their customer response rate are not good as in Echan cargo.
Freightya
Over the years, we have worked directly with several freight forwarding companies or shipping companies. It is safe to say that the foundation of our service is simply from the urgency in solving those challenges our customer faced with their old shipping companies.
We understood everything it takes in finding a reliable shipping company from China to Nigeria because we have been in the same shoe.
We started Freightya as a China procurement agency in 2019. During these years, we handled procurement and shipping for our customers.
We love giving a first class experience. So, what we did was to offer our customers the luxury of not having to worry about the shipping company issues. We promised them to handle both the procurement and shipping.
This means, that our customer had no direct contact with their shipping companies. We did the buying, contacting of suppliers and  the shipping company thereby making sure that everything is on track.
Doing these, we have had hundreds of experiences. We have thought about a better way to offer a better customer experience to our customers and that brought about our shipping service.
We started our shipping service from China to Nigeria, Ghana, Zambia, Kenya and South Africa in October, 2022.
The solutions bring to the table are;
Unbeatable shipping fee
Unbeatable shipping speed (HK goods no longer take time as usual)
A transparent shipping experience
No weight hiking nor manipulation
Simplified tracking system
Calculation of weights before shipping
Reference code to easily identify your goods in our warehouse and more
You could see a lot of things you may consider. These are years of experiences in one article. If you're starting, you have the choice to go for what suits your preferences.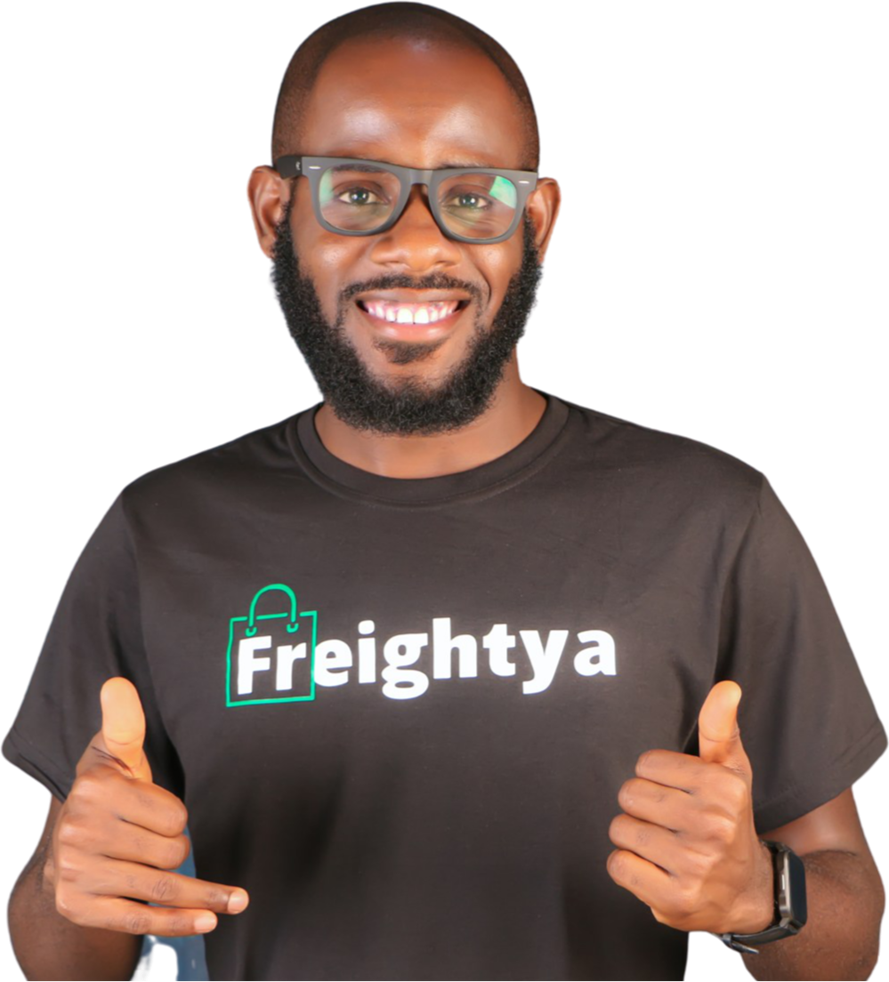 CEO & Founder at Freightya. He loves sharing useful information for small business on importation. He is unbiased in his thoughts. For importation, mentorship, feel free to reach out to Chuks.