My Customer Experience in 2019.
Last Updated on January 6, 2020 by Chuks Amobi
At the time of writing this article, I was so pained with the poor experiences I got myself into in 2019.
I want you to pay a very good attention to what I'm going to tell you now.
On 24th November, I saw an advert in a random mini importation group I joined when I was starting my own journey.
I decided to buy 4 small bottles of oil perfume at the cost of N350 per each including N800 joint waybill charge. I paid N2200 through mobile transfer.
I was assured to pick up my item the next day being 25th November, 2019 but…sadly I'm yet to pick them up.
What really happened?
Actually I told myself that I would experiment how other sellers in the industry carry out their businesses so that I could learn from them and improve.
That was a sort of customer-persona in my thought.
Fortunately for me, I think I'm doing it way better than I thought.
What did they do wrong?
Firstly, I was promised to receive my item the next day which I didn't.
Secondly, I was not informed when my item was sent. It is very practical to let your customers know the status of what they paid or ordered for. This makes them feel special.
Thirdly, I was not informed when my item finally arrived where to pick it up. It shows no sense of responsibility and better customer service.
Fourth, I earlier indicated that my item should not be sent to a particular location – Maraba which is Nasarawa offset to Abuja but it was sent to that axis. Wayward negligence.
In fact, I had a lot of issues which could not be penned down.
What made me Angry?
One thing made me to be really angry but I just thought I should just let it go. It is the bad influence on customer's trust
The bad influence on customer's trust
Want to talk to Chuks about procurement & shipping? Talk to me on WhatsApp - +2347082111555
Assuming I was just an ordinary customer that ordered for 4 bottles of oil perfume which I was of course assured to receive them the next day but I did not receive anything.
Then what would be the first thing to ring on my mind? Probably "I have been scammed online".
So, you should respect without reasons when people insist that they cannot pay before delivery until they see what they are buying.
I have come across people that really want to buy from me but because I could not find a delivery agent to accept cash on my behalf, they decline their interest.
They always tell the same story. It is either
Someone made away with their money
What they bought was not what they received
It took them decades to send what they paid for
In my own situation, customer service was deteriorating to that of 21st century. Items I ordered in November 2019 is yet to be delivered in 2020.
I would vowed never to buy anything online. Even if I would be forced to, it can only be pay on delivery.
Pay on delivery in some cases has wrecked very small importers and has also proven to be a challenge facing ecommerce business in Nigeria.
If customer service was done perfectly enough, then pay on delivery wouldn't have been adopted in the first place.
But in this situation, where customer service plus the nature of the country's online trust issues, no one can help it out than continual pay on delivery system.
Delivery System
My item was waybilled together with another mini importer in Abuja. If you read the chat above, it was complicated.
Normally, your seller or the waybill guys notify you about your item in their possession. But in my own case, I had to call and send messages.
That was not enough.
The person asked me to confirm before I start coming to pick my items of which I did. I gave them 1 hour to be there.
Before it could get to 45 minutes, I have already received a message that she has left. I was just few miles away to the location.
The wrong thing was that I was asked to come pick my item which I confirmed by calling her. Then I was not called back again to let me know that she has left her house.
So, customers undergo this crazy headache in order to pick what they already paid for? That is really pathetic experience.
I was not apologized to for the inconvenience.
A more smarter way would have been giving my item to someone else so that they can hand them over to me instead of the blunt disappointment and varnishing.
What can you learn here in order to improve your customer service?
Words of mouth is one of the powerful marketing channel business owners fail to invest in.
If I had an amazing experience from both your customer service and what I bought, that would become an excellent marketing channel to gain another customer based on my positive recommendation.
Even if what I bought was perfect but had terrible experience receiving it then there is no need.
It is better to follow a far distant organized road than a shortest distance bumpy road.
To getting a new customer is harder than maintaining a customer. Channel more of your energy on what you already have which are your existing customers.
A good business sells by itself. When someone buys from you, follow them up like they are so special.
By the way, your customers are quite special. They put food on your table.
So they should be treated very well so that they can tell beautiful story about your business.
I hope you found this article helpful. Let me know what you think on the comment section.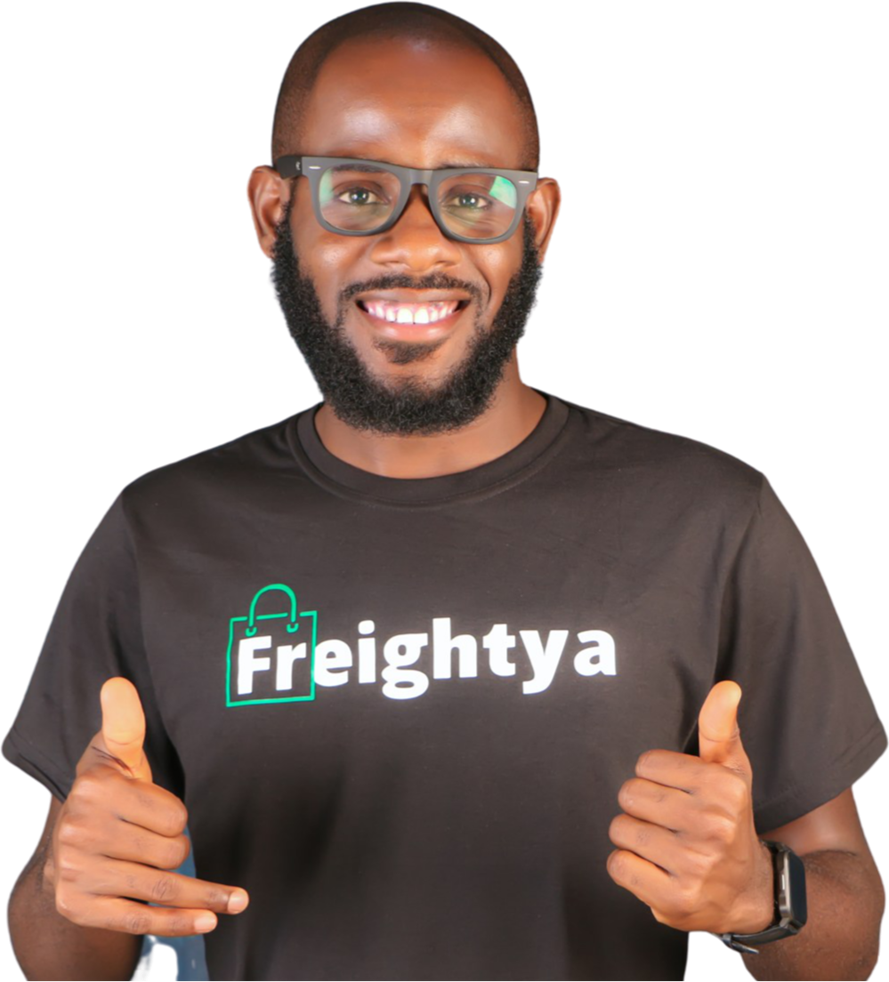 CEO & Founder at Freightya. He loves sharing useful information for small business on importation. He is unbiased in his thoughts. For importation, mentorship, feel free to reach out to Chuks.