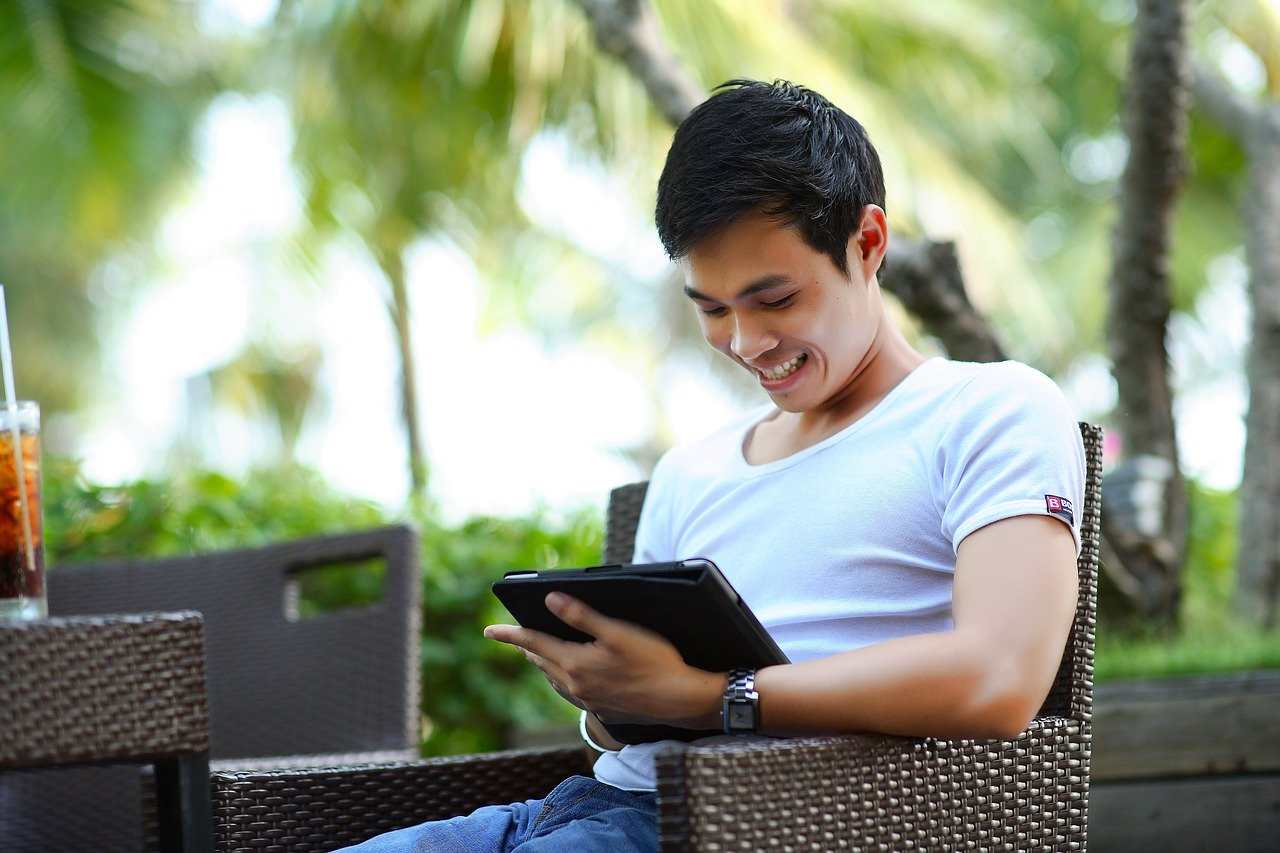 How to drive customers to your online business
Last Updated on January 26, 2023 by Chuks Amobi
It is one thing to start an online business and it is another thing to drive traffic to your online business and possibly turn to paid customers.
If you would ask some online business owners what their major challenges are, their answers could either be getting more customers or how to drive strangers to their website.
Driving traffic to one's online business simply means bringing random web surfers or even social media users to one's online business.
An online business could an e-commerce store, agency website, blog or an online extension to one's local store.
Your online business might either be on social media or the internet". The same way traditional business owners prospect for customers by sharing handbills, flyers, siting signposts, billboards etc, that's how online business owners need to drive prospects to their online business.
Your online business might either be on social media or the internet? There are businesses that are entirely online. This means that they neither have a physical store, warehouses nor offices.
They could be utilizing the social media space or website as their only medium of connecting customers. They are typically referred to as digital nomads or work from home entrepreneurs.
In some cases, they can even do better than those managing a physical space in terms of balancing revenue and productivity. In other words; No rent, No residential taxes, No hiring of staffs. In this case, outsourcing, freelancing do the magic for the business owners.
How can one start prospecting customers and lead to your online business?
There are reliable ways and tools that help online business owners find prospects – which are random web surfers, then driving them to either their websites, social media pages, lead magnets which some of these prospects, in turn, become customers or clients.
Can one combine more than one tools to finding customers online? Yes, it is more effective when different channels are involved in customer acquisition. Just like having multiple streams of income and two good heads being better than one.
How to drive customers to your online business
Social Media Marketing SMM
Content Marketing
Search Engine Optimization SEO
Paid Advertising
Email Marketing
Influencer Marketing
Niche Networking
Social Media Networking
Affiliate Marketing.
Social Media Marketing (SMM)
I am sure that you have seen this term, social media marketing a lot of time. I have already written an article on Social Media vs Social Media Marketing. You can click the link to read what I shared in that article.
Want to talk to Chuks about procurement & shipping? Talk to me on WhatsApp - +2347082111555
Here is the summary.
Social media marketing simply means all the activities involves in using social media platforms like Facebook, Twitter, WhatsApp etc to either promote one's services or sell one's products.
Social media marketing is a measured marketing activity on social media platforms. It is a measured marketing activity in the sense that there must be analytics and tools to track the progress, failures, success and engagement of your marketing campaigns on each platform.
If your social media marketing strategy is not being productive enough, you have to re-strategize, implement new skills and methods.
So, SMM is not about waking up in the morning and then jumping into Instagram to start uploading pictures neither is it uploading sneakers, bags on WhatsApp stories that disappear within 24 hours.
Here is a typical social media marketing schema using Instagram;
Let's say I operate bakery business exclusively for cakes and few snacks. I recently created a business page on Instagram with fewer following and page views. So, I started with the following;
I told my friends on Instagram and off Instagram about my new business page
I started following them and hoping to be followed back
I started following event celebrity pages like Bellanaija, Nigerianwedding; Ice cream shops like Dominos, local cake shops; and of course Shoprite.
I started with two photos per day – 1 photo by 10am and 1 photo by 9pm. This timing was done in order to enable people at works to settle down before checking their Instagram feeds from 10am and also for people to browse their Instagram feeds at night after they must have had supper and ready to rest by 9pm.
I did this Instagram posting routine for 1 week. I should have about 14 Instagram photos by now.
On the course of posting on Instagram, I played with hashtags. This has helped me to understand what hashtags work for my business.
I avoided random hashtags like #like4like #f4f and some broad hashtags. My major concern was on reaching out to users that have interests in cakes, meatpie, semosa, Chin Chin etc. I tasted different photos with different niche hashtags like #birthdaycake #happybirthday #pizza #dominopizza #icecream #bellanaijawedding.
How did I measure my Instagram marketing?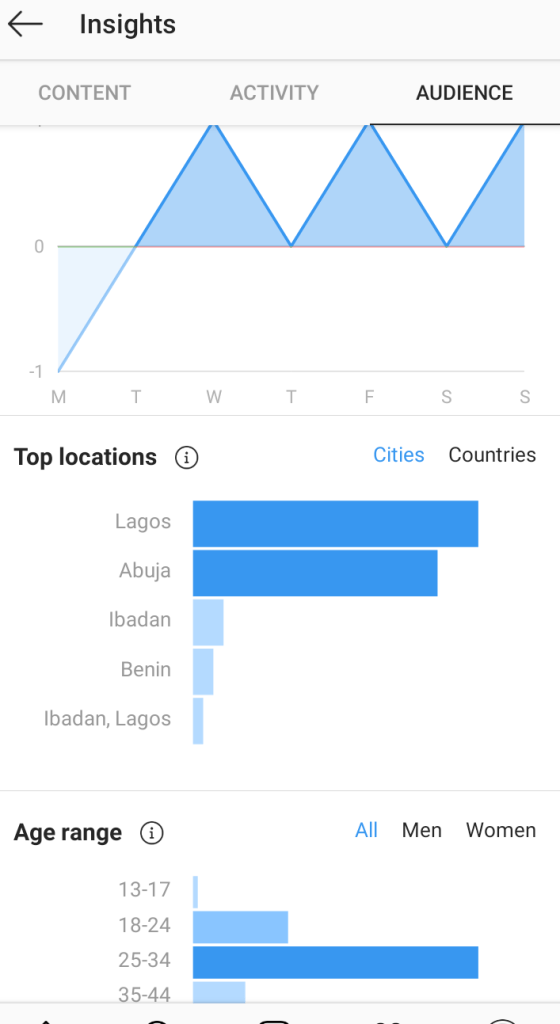 Instagram has an insight tool so as Facebook. In this insight tool, I could see hight performing posts, the number of people reached including impressions, my page interactions, top locations where users are interacting with my page including age range, gender, most hours users interact with my posts indicating the best hours to post.
This is a basic marketing overview on Instagram. We have not talked about what works for our competitors on Instagram, what hashtags they use, the kind of posts – photo, video or even IGTV.
Study how their followers interact with them, look into their landing pages. It is legit to copy what is working for your competitors and tweak it in a way it will work for you and your following better.
Continue with the full article here
Content Marketing
Content is information in the form of either a text post, images or videos. Then content marketing could be sharing of information in the digital medium for the purpose of brand awareness, promoting one's services or even selling one's products.
Content marketing is dependent. It must work with any digital marketing platform. Just like on social media marketing above, my bakery business page has utilized content marketing by posting contents in form Instagram posts. It is content marketing on social media.
On Facebook, businesses share amazing information in the form of guides on how to make things. People watch these videos, like and share to their friends on Facebook. It is content marketing.
On Instagram, people become popular sharing viral comedy skits. Most people twerk to drive following and views. On the other hand, people create beautiful contents on YouTube. This information can be educational or entertaining. These people could be seen as social media influencers because they create engaging contents that drive followings and interactions.
You as a business can leverage content marketing either on social media, YouTube or writing a blog post on your business website.
It is better to combine these platforms together for the purpose of driving a targetted audience to your business.
Let's take for instance;
One of my blogs I started running since 2016 but started gaining good traction of web traffic in 2018 has enmassed more than 1million internet users to my blog posts with more than 2million page views and over 1.5million page sessions.
Even though I was not selling anything on my blog, instead I was sharing information, providing value to people just like I am doing now. Mistakes new online businesses do is to start off with buy this, buy that. It is really good to buy this and buy that.
Marketing channels are different. Someone going to the market has the intention of buying something unlike someone having his or her free time browsing over their social media feeds or even reading some contents online. In this case, it is better to provide values.
Providing values on how your products can make life better. Just like in our illustration in this article, I make cakes and snacks. I can create videos on what cake and flavours are the best options for events, gender and age.
I could also create videos on how to prepare a cake. This information create trust and loyalty among your following and readers than the conventional buy now.
Note: If you take a look at the image above, from 2016 to middle of 2017; the number of people that read my articles were insignificant in number.
By virtue of this, getting people to read your contents takes time and consistency even when the results are not showing. The key to achieving result is being passionate about giving values. Money moves in the direction where there is value.
If I was creating contents about my products or services, then over 1million internet users must have consumed my information.
The next traffic generation strategy will help you in exposing your contents to the internet basically to people who really need your value using search engines.
Search Engine Optimization (SEO)
In a very simple term, search engine optimization is an act of improving and boosting your website's presence in search engine with the intention of attracting more web visitors.
It involves a lot of techniques starting with making sure that your website is search engine friendly to offpage ranking strategy.
What does it mean for a website to be search engine friendly?
It means that a website and its contents should have a provision for a search engine to crawl and index pages to what web searchers are looking for.
Learn more about Search Engine Optimization here
Paid Advertising
When one pays for someone to either drive traffic to their website, generate lead or initiate conversion, then it is said to be paid advertising. You pay some money for someone to learn more about your business.
Digital Paid Advertising is synonymous to traditional marketing where businesses pay for radio jingles, TV promotions, newspaper space or even billboard space. This paid advertising has an objective. Its objective determine the end result its campaign.
Paid advertising is effected on social media marketing campaign, Pay per click adverts (CPC, CPA), Adwords and Search engine marketing (CPM). This means that for your business to reach a wider audience on any of the platforms, social media, paid traffic, Adwords and search engine then the business should be committed to have an advertising budget.
Click this link to read the full article
Email Marketing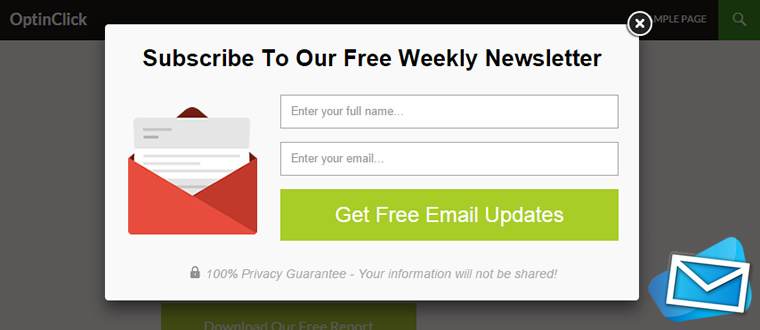 Email marketing can come in many form. It could be either through a lead subscription form on your website, paid traffic to your lead landing page where you collect leads (email address, name or phone number) or by offering lead magnets over people's email address.
This is what it means.
If you have been to websites like Jumia. Sometimes you see a pop up requesting for your email and name in a bid to send you latest products or even for a chance to get a coupon code. That is an initial stage of email marketing.
Or you might have come across adverts on Facebook that promises to send you a free guide on PDF document in your email. For you to download that free guide, you should have entered either your name, email or both.
What they do with these information that they take from you is mainly for marketing and promotional purposes. At least you should be expecting to see their email as soon as possible.
For more advanced email marketing knowledge, I recommend that you watch this YouTube video course. It is free
Influencer Marketing
Niche Networking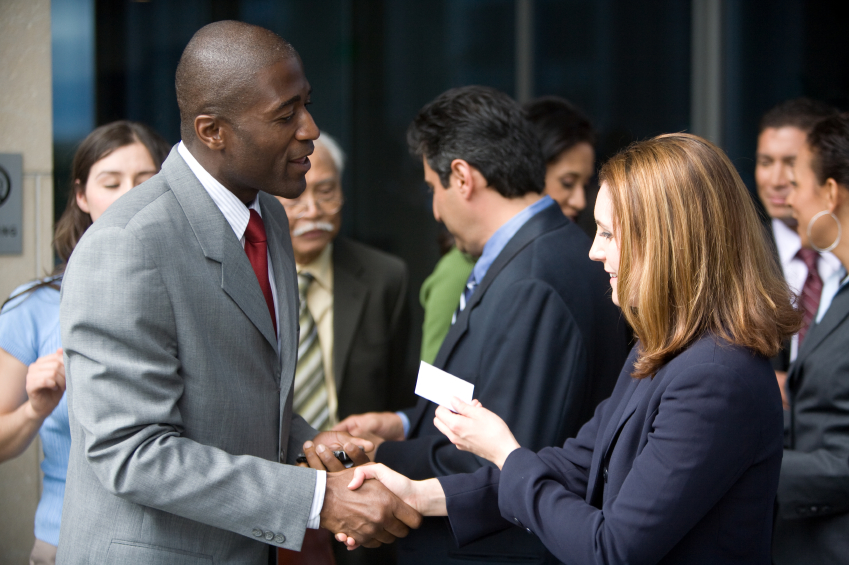 If you are a member of any mini importation group, you are simply utilizing niche marketing. It exposes you like minded individuals that can patronize your business.
How does niche marketing drive customers?
Let's say you are an expertise in importing from China, Dubai, Turkey, USA etc. Now you have the privilege to give value to other members that are in the group. You can give overview of what it takes to import from USA, China, Turkey to Nigeria or anywhere else. Just be honest and keep it simple.
After a while, create a group for bulk buying from any country of your choice. It should be where people are showing more interest. Do not charge them for teaching them how. Throw in a bulk buying for the group. Create a poll for product's choices and pick what product to bulk import.
Of course, you are not going to pay for your own shipping charges. You are giving them the service. If you would want to add extra charges on items, that's okay. Another way of driving customer to buy your items is selling off your items within the group. Give them wholesale discount and you are good to go.
If you offer services, joining Facebook groups, attending meetups and business meetings is a better opportunity to drive clients to yourself. Create Facebook posts on groups, offer to speak at events for free, attend business meetings where you can educate business owners the benefit your services can be to their business.
Don't sound like a typical salesman. Be professional with how you pitch those benefits. Let them not see you as someone that is selling yourself to them because hear those a lot.
Affiliate Marketing.
You can refer to it as referral marketing. This is where you give people incentives in order to sell your products or services. Here, you are not doing any work, people work for you.
Traditionally, let's say I sell human hairs, weavon and wigs. I can decide to get affiliate marketers in forms of influencers, my friends and family, Facebook friends. I may give them about 20% commission for anything they sell.
They can decide to advertise my products anywhere they wish to as if it is their business. If a wig sells at N10000, they get N2000. They did the marketing, while I will do the fulfilment.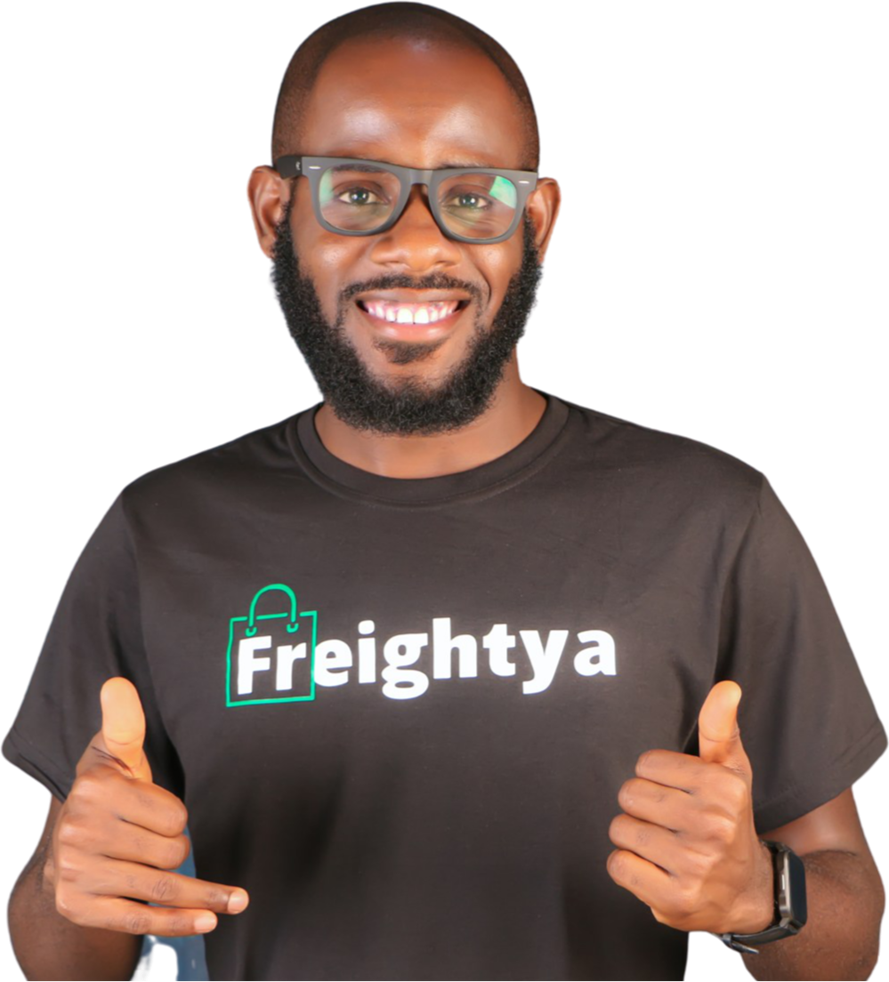 CEO & Founder at Freightya. He loves sharing useful information for small business on importation. He is unbiased in his thoughts. For importation, mentorship, feel free to reach out to Chuks.