How not to import from China
Last Updated on January 26, 2023 by Chuks Amobi
If there are better options to buy goods in Nigeria and still make reasonable profits then why China? These options are dependent on the category of goods one wishes to sell in Nigeria.
Importing goods from China to Nigeria is profitable and it offers the fluidity to starting an eCommerce business in Nigeria with the help of varieties of shipping companies in Nigeria.
But! On second thought, what if I can still buy the same goods here in Nigeria without having to take the risks and hassles of importing goods from China to Nigeria.
The risks could be
A quality disparity between the actual products and the one advertised by the seller
Inventory management risks – fear of stocking and not selling
High shipping costs depending on the size of the goods
Nevertheless, considering buying from China to Nigeria is only limited to some products. The type of products to buy in Nigeria include;
Clothing
Shoes and Slippers
Electronics
Wristwatches
Home Appliances
When it comes to some health products and gadgets that solve personal problems then importing from China becomes an option.
Starting an eCommerce Business in Nigeria
This involves the questions of
How do I start buying goods in Nigeria?
Where can I buy goods in Nigeria and sell at comfortable profits?
How do I sell them?
How much money do I need to start this business?
How do I start buying goods in Nigeria?
The first thing to consider is defining one's business plan. Every business requires a strategy to help run the affairs of the business.
I have written a mini importation business plan in one of my blogs. Click this link to quickly browse through it. It works the same way with our topic. (Clicking it will open a new tab).
The second thing to do is finding what products to test. You're actually not buying the items beforehand. Get products in mind that people will love and begin to test.
This first step covers the preliminary approaches to starting your eCommerce business in Nigeria. It covers every form of researches and testings including product research and market research.
Want to talk to Chuks about procurement & shipping? Talk to me on WhatsApp - +2347082111555
I already shared these approaches (product research and market research) in the article I earlier shared the link to. Click here to read it
Where can I buy goods in Nigeria and sell at comfortable profits?
The beauty of this eCommerce model is that where to buy your goods is most times never a problem.
One can buy goods in one's state of residence. The best source to buy goods is from wholesalers. Wholesalers sell in large quantities. The approach that works is finding a wholesaler that can accommodate your business model.
Here is how to find wholesalers that will accept your terms;
Visit your state's main commercial market
Ask around where to find suppliers in the type of products you wish to sell. Note: Ask sellers that entirely sell different products.You can ask questions like this;

Good afternoon, please where can I get people that supply Men's shoes?
Good afternoon, please where can I get clothing suppliers?
Good afternoon, please I am looking for where I can buy designers clothes as a retailer?

Some suppliers can be annoying, so you have to expect that when outsourcing for local suppliers.If you plan to only order a product only when a customer makes an order, then let your supplier know. It is always recommended to be open to them.
If you can't get across suppliers in your area, try with neighbouring states. At least you get to see what you will be selling to your customers.
How do I sell them?
Since you're starting a business, I recommend that you start marketing to your family and friends. You can start with showing them on WhatsApp, Facebook and Instagram without spending money on an advert.
If you're a student, buy a few samples from your supplier and market to your coursemates, hostel mates and schoolmates.
If you have so much energy to push your business to a larger market then you should consider selling on eCommerce platforms and using digital marketing to promote your products on social media.
eCommerce platforms in Nigeria include
Jumia
Konga
Jiji
Olx
These eCommerce platforms are free to enrol in. Jumia is selectively available to Lagos residents at the moment.
Konga has wider coverage while Jiji and Olx are classified platforms that work in every part of Nigeria.
Jumia and Konga require orientation on the use of their platforms. It is not something you need to start worrying.
Social Media and Digital Marketing
Selling on social media includes WhatsApp, Facebook and Instagram. WhatsApp is common to everyone. It is telling your contacts what product you sell on your WhatsApp statuses.
Facebook and Instagram involve creating a profile of your business. This can be done by creating Facebook and Instagram business page.
To create a Facebook page, click this link and follow the onscreen display. To create an Instagram profile, simply create an Instagram account then convert it into a business profile. It is very easy.
Digital marketing involves all the activities to promoting one's products or services on the internet. Social media is a digital marketing channel. Since we are selling physical products using Facebook and Instagram, we are said to be utilizing digital marking using social media.
How much money do I need to start this business?
Most time, you don't need a penny. If you would purchase from your supplier only when you have a new order then you don't need initial capital.
If you plan to buy a few products, then everything is dependent on the type of products you're selling.
Also, when you are marketing on social media, you need initial capital for advertisement. You should also be sensitive with your digital advertising so that you don't burn capitals on products that won't make sales.
I hope you found this article useful. If you have questions and suggestions, please use the comment section.
Love is sharing. Help me share this article on social media.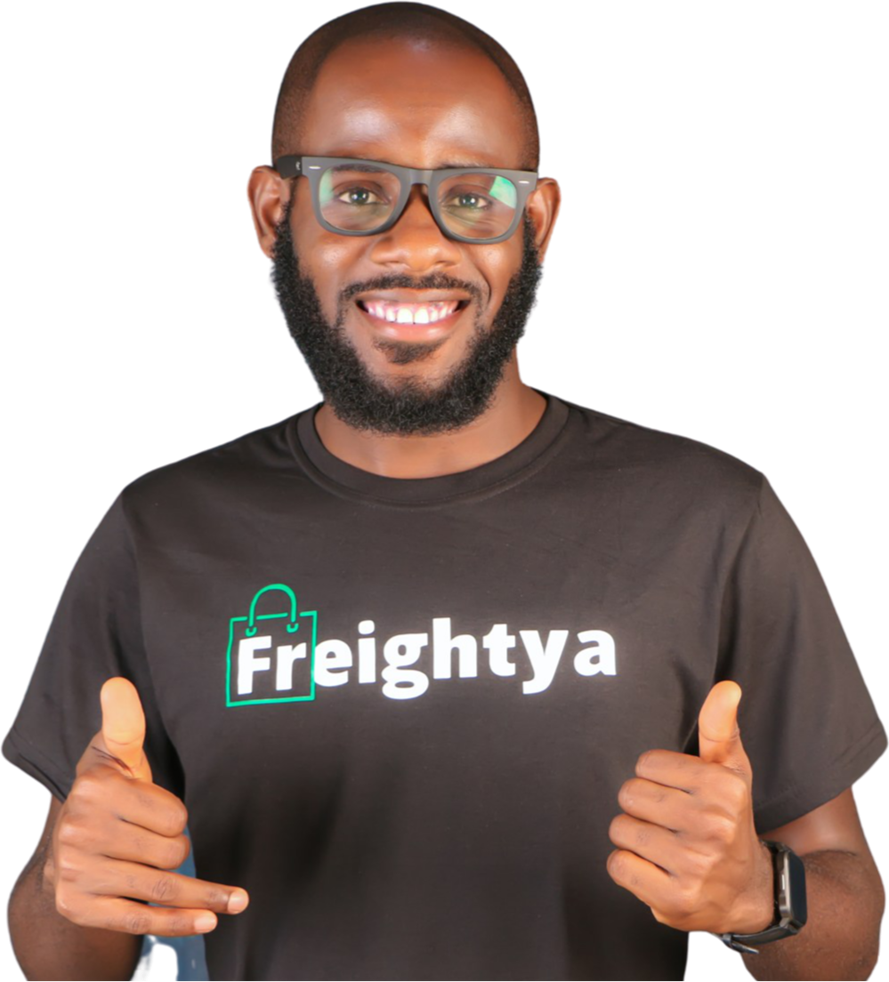 CEO & Founder at Freightya. He loves sharing useful information for small business on importation. He is unbiased in his thoughts. For importation, mentorship, feel free to reach out to Chuks.