How to deal with Pay on Delivery in Nigeria
Last Updated on January 26, 2023 by Chuks Amobi
Pay on delivery or Cash on delivery is a form of payment option where a buyer agrees to pay for an item only when it is delivered to him or her.
This means that there would not be an upfront payment until what one orders are delivered to one.
A customer pays for the goods afterwards he or she has accessed, confirmed and satisfied with what is ordered.
So, you as a seller bear the
Advertising cost per purchase
Delivery charge
Shipping damages
Return charges in case your customer was not satisfied with your product.
Risk of losing your product in both hands of your delivery agent and purported customer.
Why Pay on Delivery in the first place?
As a Nigerian, the answer is very simple and straightforward. But permit me to ask you this question.
Would you hesitate to pay ₦10,000 for a sneaker or wristwatch you come across on a random online store using your own debit card (ATM card)?
Let's forget about making payment using a debit card.
Would you transfer ₦10,000 to someone's account so that they can deliver what you ordered for?
If I were a psychic, I would just read your mind now. But I'm quite sure 8 out of 10 will say "Hell No"
Pay on delivery or cash on delivery is predominant among the Middle East and Africa.
The eCommerce giants in Nigeria – Jumia and Konga use the same cash on delivery option. It is official, you know!
Want to talk to Chuks about procurement & shipping? Talk to me on WhatsApp - +2347082111555
The pay on delivery option was adopted in Nigeria due to lack of trust owing to the level of fraud and "what was ordered was not what was received".
Customers are always afraid to pay for products that they have not felt and to someone, they have not seen physically.
What is my Point on Cash on delivery?
Pay on delivery really sucks. It kills business when it is not properly organized and done.
I have had miserable experiences some wannabes customers inflicted on my business.
In my own delivery system, I make sure that I communicate the delivery time to my customers so that time would not be a factor why buyers reject their orders.
Our product ships from Abuja to other parts of Nigeria.
If it is within Abuja, Nassarawa state, it could be less than 3 hours as far as the order came before 4pm.
We had similar issues with orders from Lagos and Benin City.
They were sent the next day to be delivered within 48 hours.
Of course, we communicated the delivery status to the customers.
Our delivery agents in both cities called the customers but on getting to know that they were to deliver what they ordered, they quickly hung up.
So, their efforts to communicate with the customers were fruitless.
What did we do afterwards?
Remember these scenes happened on different occasions.
For Benin city, the item stayed with the delivery agent with hope the customer will change mind yet nothing happened.
To cut the drama short, we ended up bringing those items back to Abuja but we had lost.
There were damages on the items but we were able to revive that of Lagos.
Now let's calculate our expenses
Each item costs ₦16,000 including FREE shipping. We spent ₦ 3000 each on shipping to both cities.
Then we spent ₦1500 as return fee. We never add ad conversion cost.
Technically, we spent ₦5500 yet lost one item. Everything was a loss on our side. This kind of drama happens.
You should expect them too.
Is Cash on delivery the only option to accept Payment?
Jumia and Konga use Pay on delivery as one of their payment options. Some online stores still do not use pay on delivery.
Konga stopped the Pay on delivery when they could not deal with the stress and loss it has incurred on them but later reintroduced it in 2018.
I think Konga's decision to remove cash on delivery reduced their fulfilment rate which made them go back to the same headache.
The fact that there are some good people that would not want to be fooled again over counterfeit is something to consider.
Some customers will still at their consciousness place an order, then being aware of the delivery time but still come up with reasons that are too silly to be true.
Buyers would tell you that "I didn't know when I placed the order" or "I have used the money for something else" or their fabricated slogan "This is different from what I ordered"
Currently, in Nigeria, pay on delivery is the only option to en masse buying decisions among the online community.
So, if you intend to avoid payment on delivery, then you should be blocking a good number of intending customers.
I have a walkaround for you in order to accommodate payment on delivery in Nigeria.
How to win Pay on delivery in Nigeria
I have two options for you and they depend on the size of your business.
Localized Self-delivery or
Nationwide delivery
Localized self-delivery
It is more ideal to the very small side hustle business owners.
Here, you do not have to order lots of products instead you sell to customers upon request.
But in this case, you will only be advertising to the audience in your own location or neighbouring states.
This will reduce the stress, risk and expenses incurred upon shipping.
Self-delivery means that you will be in charge of delivering your items to your customers around you.
For example; if you live in Lagos, you can channel your marketing to only people living in Lagos. You will spend less on delivery.
No need to start looking for delivery agents to delivery for you.
But you can still find delivery agents to handle the logistics on your behalf.
Nationwide Pay on delivery
This option allows you to create your own micro agents in some major states.
In this case, you already have plenty of products to distribute to your agents.
These agents are some people that work under you, you pay them based on delivery.
But the challenge, in this case, is who to trust.
Get people to work for you but before then you must get a reference from them in case they mess your business up.
How does it work?
When a new order comes from Kano, you will check your agent in Kano so that it can be shipped immediately.
This option is not for you if your primary outsourcing model is 2 pieces per product.
If you can send at least 10 pieces of a product to almost 10 delivery agents in 5 – 10 cities in Nigeria, then it is for you.
Other important considerations include
Quicken your delivery time so that your customer would not be victimized by circumstances.
A lot of things may persuade your customer not considering paying for what they ordered for. Personal issues, miscellaneous events can cut short your customer's budget.
Selling to one city may not bring in more buying customers as compared to when you're targeting major cities or Nigeria.
To be on a safer side, accept pay on delivery within your location then cash on delivery in other states.
But if you want to crush it, find delivery agents that can handle your logistics operations while you give yourself some space to think and rest.
Disadvantages of delivery agents in Nigeria
Not everyone will be disposed to work at any time unless working time was agreed on,
Remittance issues – Circumstances may sway your agent to use your money to solve their personal issues.
Damages – depending on the nature of your products, some agents could be too nasty to keep your products in good shapes and clean.
Above all, do your assignments so well. There a lot of risks in doing business that you need to take.
Make sure that your agents are well scrutinized before handling your business to them.
I hope you found this article helpful. Let me know what you think about the future of pay on delivery in Nigeria.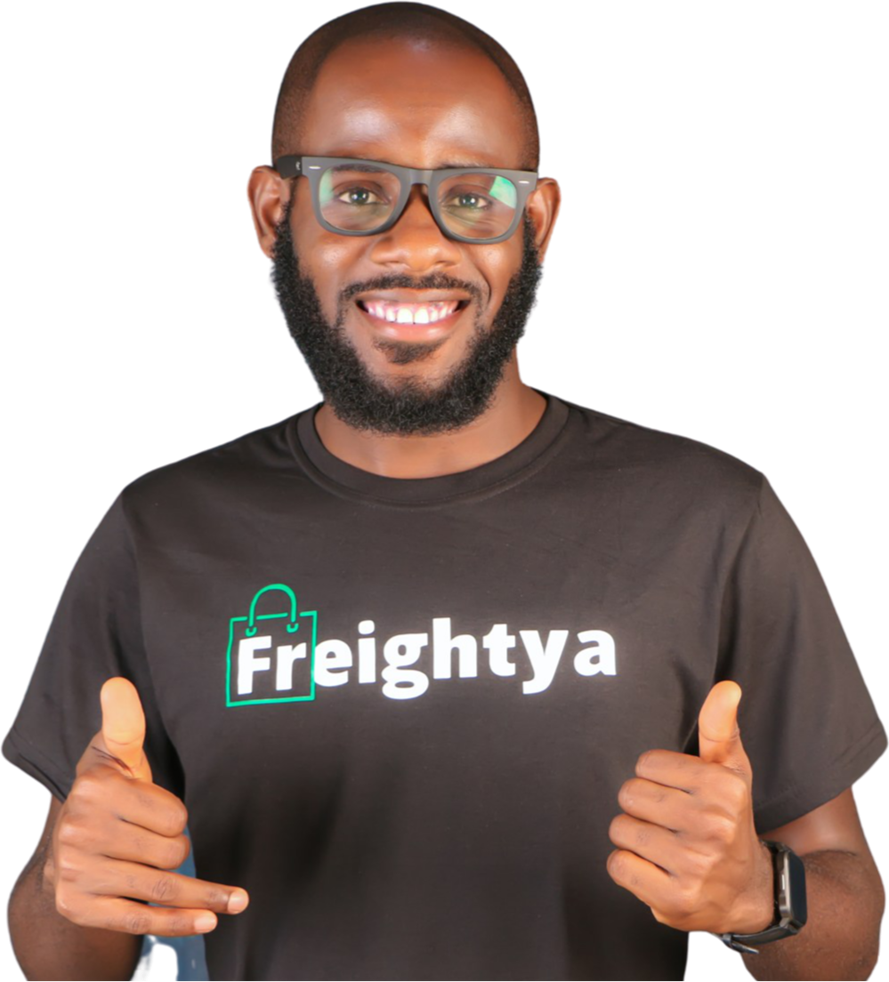 CEO & Founder at Freightya. He loves sharing useful information for small business on importation. He is unbiased in his thoughts. For importation, mentorship, feel free to reach out to Chuks.