How to Import from China to Nigeria
Last Updated on January 26, 2023 by Chuks Amobi
In my other blog, I took out my time to explain what I termed Complete Mini Importation Secrets from 1688, Alibaba, Taobao, AliExpress to Nigeria.
If you really have the passion to truly understand what it takes to import from China to Nigeria by learning from the experiences of people who have done it, please read the article before continuing on this. Click here to open the article. (No worry! It opens on a new tab).
Starting your Mini Importation Business in Nigeria.
Importing products from China to Nigeria is a lucrative business. Every success depends on how prepared you are which is dependent on product research and market research.
It is called Mini Importation because you are only engaged in a tiny fraction of importation. Importers are mostly likened to businesses that import containers of products rather than 5kg to 20kg products from Chinese stores.
Mini Importation Product research
Product research involves all activities like what product to buy, the significant of the product to your customers – problem-solving or self-satisfaction, variation in sizes and colours – what best will fit the market, what materials were used to produce the products, is it a branded or banned product that may infringe your business and custom regulation?
What's the cost price of the product you want to import and its influence on your own markup? Do you need to break even or instant profits? Do well to consider importation cost as it depends on the cost price and weight.
It is always recommended to start importing products that are of insignificant weights. They should not be fragile to avoid disappointment from the course of shipping.
Mini Importation Market research
Market research includes activities like who will buy the product, what demographics – sex, age, interests etc. Who are your competitors in the market?
What marketing strategies and advertising medium to reach out customers. The cost of advertisement and marketing over profits. You then now consider if the product is worth importing.
Tip-off: It is either you call it importing goods from China to Nigeria or simply mini importation. When one starts selling those imported products online through a website, it is called an E-commerce store.
How to start Importing Products from China to Nigeria
There are many ways to import from China to Nigeria. These include
Want to talk to Chuks about procurement & shipping? Talk to me on WhatsApp - +2347082111555
To learn more about these places to import from China to Nigeria and their comparison on which one is better than the other, click here to learn the differences.
Hopefully, you have learnt what product to import from China and where to buy them. The next step is learning how to buy products from these platforms and what to know beforehand.
How much money do I need to import products from China to Nigeria? I have answered this question in more detail from the link I shared in the second paragraph. Please check it out.
Nevertheless, you need good money to start mini importation business in Nigeria. One of the secrets mini importers fail to understand is that every business be it pure water selling, groundnut selling requires funding and commitment.
Make sure you get enough fund that will only take care of your business and not where you look out for recharge card. Keep your business account holy?
If you're looking for an exact amount to start a serious mini importation business, then it is not 10K or 20K as you see on the internet. Get about 50K – 100K only when you're testing what works or not.
Importing Products from China
I usually love to test products before going for more. Sometimes images give wrong impressions of the actual product. Photoshop is real brothers and sisters.
Here's how I test products from Alibaba.com and 1688.com
Order the item from the sellers. Then they will ship the item to my freight agent in China. My freight agent sends the item either through Express or Normal cargo depending on the urgency and weight of the product.If the item is less than 1KG, Express is always ideal for me otherwise Normal Air Cargo.
Order the item from the sellers. Then they ship it to our quality control agent in China. She is Nigerian and perfectly understands English and Chinese. She tests the item – the quality and how well it conforms to the pictures and descriptions. We only order like 2pieces. Then if the product is worth to be sold in Nigeria, she would send to our freight agent in China otherwise she sends it back to get a full refund.
We now have advantages over not testing the item in China before sending it to Nigeria. If you would like to use this quality control service, just contact me.
How to buy products from 1688.com
Here is what you need to get started;
Find a freight agent (Someone or company that will ship your package from China to Nigeria
Find an Alipay merchant (someone that will pay to your suppliers on your behalf)
Get Google translator for your device. Download from Play Store or App store
Get Wechat (It is Chinese messaging app like WhatsApp)
Get your suppliers phone number in order to chat them on Wechat
Doing these five things will help you make your order on 1688.com. Here are some useful article to get you started in buying on 1688.com.
If you are worried about what product to buy or what hot selling product to import from China to Nigeria then read this article Click here to open the article.
If you would need additional services from me or free consultation, scroll down and connect me on WhatsApp. Be polite to introduce yourself!
Any question on this article, please feel free to comment. Good luck on your Mini Importation business. Most importantly, share this article to your friends.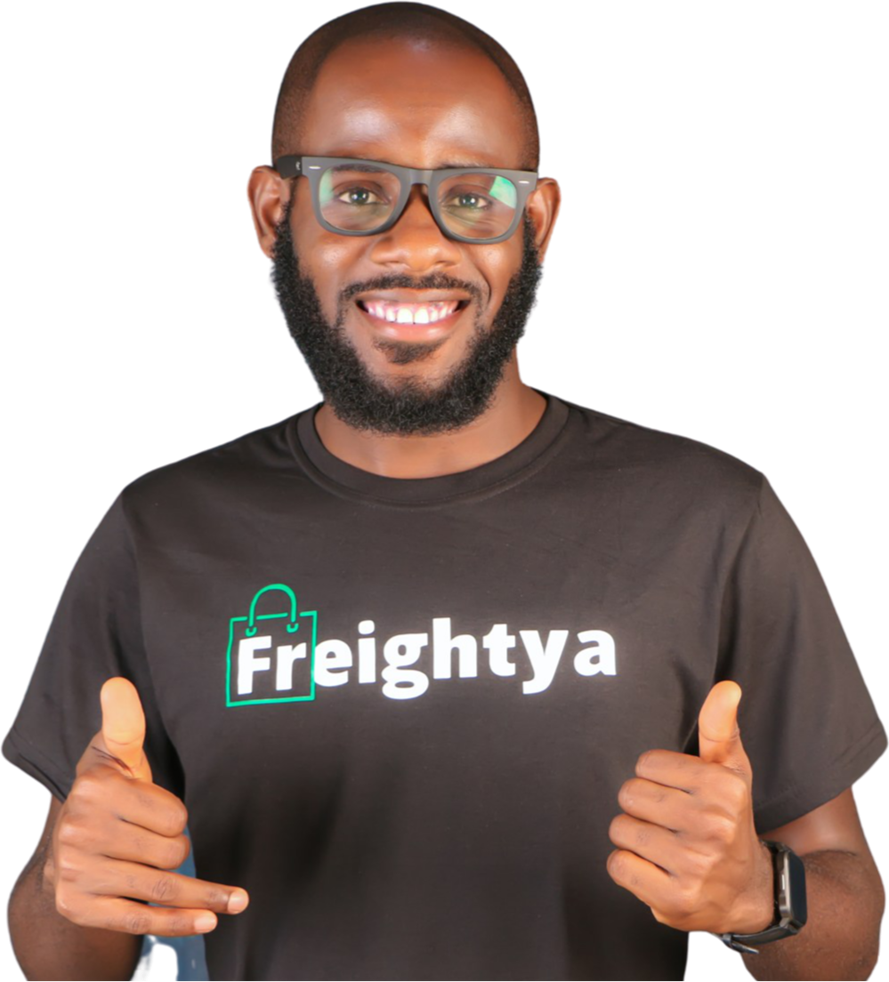 CEO & Founder at Freightya. He loves sharing useful information for small business on importation. He is unbiased in his thoughts. For importation, mentorship, feel free to reach out to Chuks.