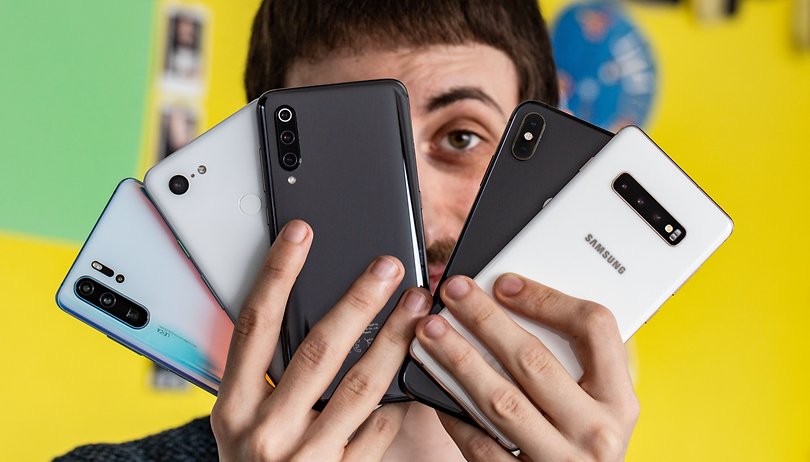 Phone Importation – How to import New Phones from China
If you have been looking for a way to import new phones from China to Nigeria, Ghana, Gambia, Zimbabwe, Kenya, South Africa or any African country then this article is for you.
There are types of phones you can import from China.
The Global brands
The Chinese OEM brands.
The Global Phone brands.
The smartphone global brands include;
iPhone
Samsung
Huawei – Redmi, Nova
Vivo
Xiaomi
OnePlus
Oppo
ZTE
Realme
Meizu etc.
Infinix, Tecno are yet to be in our list of global brands. The reason is because there's no easier way to import these brands directly without the need to reach out to the distributor in your country.
Unlike iPhone, Samsung, Huawei etc, you can reach out to the company themselves and opt in for a distributor.
In some cases, there are also distributors in China that can resell to you directly.
How do I get the iPhone, Samsung distributors in China?
There are platforms in China to help you. They include
AliExpress
Why is Alibaba is not in this list?
The simple reason is that Alibaba is a global platform. It has no business in reselling new iPhone or new Samsung to other countries that already have their own distributors.
Alibaba may sell Chinese brands like Huawei, Xiaomi, OnePlus, Umidigi, Oppo because the distribution major is in China.
Mind you, Chinese brands (like Oppo, Huawei, Vivo etc) are not the same as Chinese OEM brands.
Also note that these global brands together with the Chinese brands can come in copy (imitation). These imitations are everywhere on Alibaba, 1688.
How do I circumvent buying a copy phone from China?
Greed. If you can be able to beat greed then you're 90% safe.What's greed?

Greed is quite an unconscious act. Let's say you saw a new iPhone XR for N90,000 ($122) and you jumped into it to almost getting yourself injured.

There's a cliche that we use to deceive ourselves, buying from china is very cheap.

Once that rings into our mind, pheww we're gone. Not every good deal is actually a good deal.

A new iPhone XR was never sold below $300. So, why would it be sold for $122 in China even when there's no longer new iPhone 11?

IgnoranceThis is another factor to deal with while buying new phones from China. There are some phone listings on Alibaba and 1688 that have wrong specifications.

Let's say you want to buy new Samsung A70 on Alibaba. You may specifications like battery capacity- 10,000mah; Ram – 10GB, internal storage- 512GB, 5G network, Android 12.

The first thing to do is to go to YouTube to confirm the specifications of this smartphone. You can also go to

gsmarena.com

to verify these specifications together with their prices.

When you see that these specifications do not match the original specifications of A70, it is very wise to back down.

There are some listings that say refurbished or renewed. You have to consider what it actually means before committing to them.
How do I buy new phones from China?
Just like we mentioned, you can get brand new smartphones in these Chinese platforms below.
Jd.com
AliExpress.com
Tmall, Taobao and JD are great platforms to buy global smartphone brands from the official flagship stores.
It means that you can buy directly from the phone brand themselves from Tmall or
jd.com.
Let's Apple store, Samsung store, Huawei stores, Oppo store. Etc.
You're sure of getting the original phones from Tmall or Jd.
Gearbest and AliExpress have more of the Chinese global brands like Huawei, Ulefone, Umidigin, Oppo, Meizu, Realme etc.
These are the original brands but you have to be very careful not to buy from the official flagship stores. They're always indicated.
1688 has few sellers that sell original iPhone, Samsung, Oppo, Vivo etc. But they're always not too visible because 1688 tries its best to stop branded products as a result of copy.
How to import new phones from Tmall, Jd, 1688 or Taobao
Open the app. You can get the app from play store or app store.
Search iPhone. You will get options of iPhones.
Browse each seller, check their ratings and reviews.
You can now consider buying from the seller you have concluded buying from. Make sure that they offer free returns be it 7 days or 14 days.
If you have an account with them to place order yourself and a shipping company to handle the shipment, you can go ahead to place order. Else, continue reading.
How to buy new phones from AliExpress or Gearbest in China.
First, you don't need to have a shipping address in China because AliExpress or Gearbest can deliver to your country.
Launch the app – AliExpress app or Gearbest app. They can be downloaded from Appstore or Play store.
Search the phone you want to buy. Make sure the specifications match the original specifications. Watch out for reviews before buying.
Choose your shipping method. Make sure that the shipping method you choose is trackable else you may risk losing your item. Run away from free shipping where tracking is not available.
Then enter your address. It could be your Nigerian office address or home address.
When the phone arrives. You will get a notification from the post office closest to you. Then take the tracking number along to claim your package. You will need to pay a small fee for local handling at the post office.
Caveat: Do not buy new iPhone nor Samsung from AliExpress nor Gearbest. They're not assured to be the original. It could be refurbished or copy phone.
What's a refurbished iPhone or Samsung?
Sometimes it is called renewed iPhone or renewed Samsung. It could be a phone that was returned to Apple or Samsung as a result of a fault it developed within the warranty period or a wrong order sent by the brand.
It could refurbished when an iPhone developed a fault, the engineers have to repair it. Since it cannot be sold by either iPhone or Samsung, it will be sold to retailers as refurbished.
In some cases, other phone vendors can turn a phone panel from being dead to a working phone. Then the parts will be bought then fixed together. It becomes shining like a new iPhone or Samsung in box.
There's nothing bad about refurbished iPhone or Samsung but the concern would be in the depth of the fault it had before they repaired it. Will it still happen again.
One terrible choice for people buying used phones is always being too specific in how neat that phone should be as if it was used by an angel. That's why people buy refurbished phones.
The battery could be 100%, shining case and clean body. At the end, it could be a resurrected panel with third party parts.
The Chinese OEM brands.
These are what we normally see on 1688, Alibaba and Taobao.
The commonest is seeing a Samsung S22 Ultra smartphone with 12GB RAM, 512GB internal storage, 7000mah battery, 5G network at the price of $80 ( 300RMB).
Your only justification is that "things from China are cheap".
Sadly, you will be ripped off your money.
They are called OEM brands ( or what someone else may call mushroom brand) because they copy only the look of the popular smartphone brands.
What they do is only to copy the design. Then the smartphone phone brand may be a random name. Let's say Tjuon, Samyomg, Shenzen Pro and in some cases, no name at all.
They are not fake but you have to be very careful with what they present to you.
Let's say you see a phone on 1688 and they call it iPro 14. They may add the operating system as Android 11.
From the image below, it has an iPhone 14 Pro body but when you turn on the phone, you will realise that it is an Android phone. The price will tell you. A 300rmb iPro 14 Pro? Are you kidding me?
Another case is seeing a Samsung S22 Ultra smartphone with 12GB RAM, 512GB internal storage, 7000mah battery, 5G network at the price of $80 (300RMB).
But the real specifications are 1gb RAM, 16GB internal storage, 2000mah battery, 3G network.
How do I avoid this shock?
Remove it in your mind to get a new great phone at that price. It's greed. Being from China doesn't make it "made in heaven for the poor".
Ask the seller the actual specifications of the phone. They are actually well written on the product page on 1688 and sometimes on Alibaba. For Alibaba, ask the seller for the actual specifications.
How can I ship phones from China to Nigeria?
Freightya offers phone importation from China to Nigeria. We offer a good rate as low as $15 per kg.
A standard phone may weigh 300grams. Three phones can weigh 1KG after packing. It also boil down to what was packed with the phone.
It may cost you from 2000 to 4000 to ship a phone from China to Nigeria within 12-20 days.
Isn't that a good deal? Yes.
Let us know what you think in the comment section.
Feature image credit: Androidtpit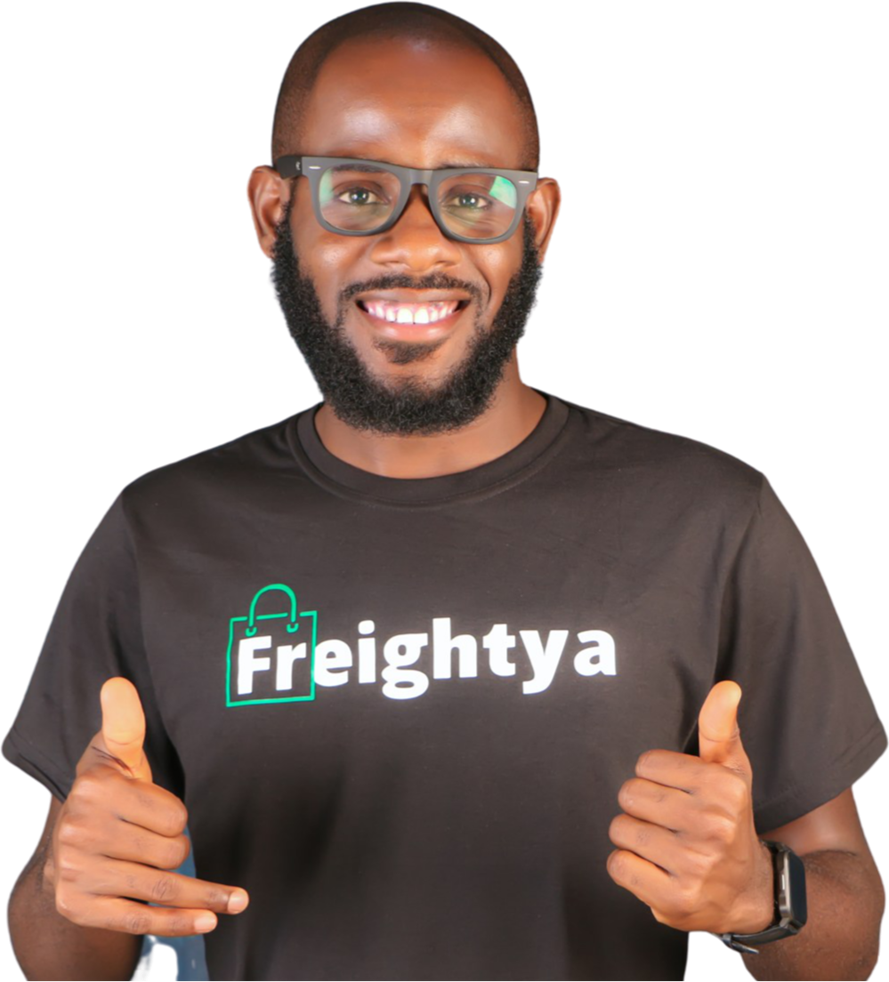 CEO & Founder at Freightya. He loves sharing useful information for small business on importation. He is unbiased in his thoughts. For importation, mentorship, feel free to reach out to Chuks.