How to Sell your Products
Last Updated on November 20, 2019 by Chuks Amobi
It is one thing to outsource, buy and import products from China and another thing to come up with smart marketing strategies to sell those imported products.
The perturbing ….. for an average mini importer is the fear of unsold items. It becomes worse when the expected return on investment, ROI, is solely dependent on the sales of all the products.
If there were no sales, the little capital invested in the imported products from China or any country with the hope of making little profit will be hung.
So, let's learn how we call effortless sell mini importation products without having to beg your friends on WhatsApp over a little price margin.
Prospecting to Sell your products.
It doesn't really matter whatever you sell. If you don't know how to market what you self, you won't last that much in that business.
Even if you do, the results will not be substantial. What matters is how effective your marketing strategies are and their execution.
You can literally sell anything in Nigeria. Out of the 113 million Nigerians accessing the internet, 0.18% (200,000) of them should at least be interested in anything you sell.
Let's try to be practical. Out of 100 people that come across your products anywhere, at least 10 people should show interests.
So how do you substantiate their interests?
There are interesting good factors that determine what really arouse people to be interested to buy something and what inhibits those impulse to buy them.
Your product's eye-catching images, its benefits can arouse someone's desire to buy from you.
Want to talk to Chuks about procurement & shipping? Talk to me on WhatsApp - +2347082111555
But your credibility or customer's financial state can make them not take action immediately.
Not everyone that sees your products, at first sight, will be willing to buy them. Some might be dependent on their monthly salary or anytime soon they get money.
We will discuss following up people that are yet to buy your products in my next article.
People don't like being dragged to buy stuff. Take for instance, how do you feel when an agbero snatches your luggage and drags you to their bus?
If you have had the experience, how did you feel?
If that wasn't enough, then how would you feel when a seller drags you to buy his or her product in your local market?
Whichever way you react is exactly the persona of people you chase to buy from you.
How do I find customers without dragging them?
Creativity with the right marketing does the magic for you. In this article, you will learn how to form your marketing strategies before presenting them to customers.
Define a Selling Point
Your hook or FREE offer
Influenced marketing
Define a Selling Point
A selling point is what is unique to your business and common to every business.
The mistake a lot of mini importers make is not identifying their selling point and who their customers are.
Your product's selling point, unique proposition value, is what distinguishes it from your competition. It must be very clear to anyone that comes across it.
This includes the benefits your product offer which is how it solves your customer's needs. When your product has a unique selling point, who to sell becomes clearer.
8 out of 10 people that contact me every day, either sell bags or sneakers. Since almost everyone sells bags or sneakers, it now calls the attention of standing out in the crowd.
I have asked a few people what their unique selling point and ideal customers look like but still haven't been impressed. Observe the image below.
The more specific your selling point is the more chance of attracting customers. Leave the big guys, like Jumia and Konga, and narrow who you sell to in order to stand out.
Let's say you're a fitness trainer, you can define your selling point and clients to only young nursing mothers between 28 to 40 years.
Mothers on this age bracket would do everything for them to stay in shape. You have identified their problem of either getting fat or bumpy tummy.
On the other hand, let's assume that you sell T-shirts. T-shirts are too common everyone buys. But what shirt can you sell to compel someone to buy?
Since T-shirts don't solve problems, you have to be creative enough to drive the emotion in people to consider buying them.
How would you drive emotions selling T-shirts?
These are some creatives ideas that you may consider
Viral song title, eg. Joro, stew,
Couple's inspiration eg. My Assurance, She blows my mind, He blows my mind
Birthday Inspiration eg. November born are Queens
Sarcasm eg. Single but Taken
Any of these ideas would work for you like magic. What you need is the right marketing channel and a good budget to start with.
Your Hook or Free Offer
Don't you think that before most buyers actually decide to buy from you, they check on Jumia, Konga and even Jiji.
Earlier this year, a customer bought 3 items from me. But before he bought them, he browsed them through Amazon because they were not listed on Jumia.
I smiled there in his office. That's what most people do when they see your items online, they start comparing price differences.
Everyone wants to cut down expenses. No offence, it is normal.
So how do I avoid customers from comparing prices on my product?
The answer is find a hook. A hook is something that keeps someone to a particular thing. In a common sense, maximize the power of free gifts.
Give away something that your competitors are not willing to offer for Free. That's the only secret. Nigerians like awoof. I like awoof.
Everyone likes cheaper things. The free the better.
Offer something relevant to the target audience you are working to attract and they will come for it. Be mindful that giving out something doesn't mean that they will reck you.
Free things are bundled in the actual price of your main offer. It doesn't have to cost you separately. Get something of value that will complement your main product.
For example; Just like I pointed out above on personal workout session with young nursing mothers – you can offer them slimming belt as part of your training for free or a good to be true discount.
Give them something that is hard to reject. Don't be too stiff! If your training sessions are worth it, give them intervals to reach a given milestone.
That is how real marketing works. Whatever you sell, give offers.
Influenced Marketing
An influenced, or influencer, marketing is a primary focused on individuals that have influence over your potential buyers rather than the target market as a whole.
In this case, you want someone to use their power or popularity on social media over their fan base.
That is the reason why Big Brother Naija winners or rather contestants are subjects to big brands for endorsements.
Instagram has a high affinity for groomed influencers. To take advantage of influencer marketing, you will do your research properly.
Find social media accounts that have not only a greater number of followers but those with more engaging following.
People buy followers. They also buy engagements, likes and comments. But it is easier to identify accounts that are organic and authentic.
While doing your research on who use in your marketing, let your focus be on accounts with fewer following from 2K to 10K with engaging posts.
Since you probably cannot afford to pay BBN contestants to promote your products. Look for account that can do it for you for Free.
If you're selling bags, then find someone that has stunning photos but more engaging posts.
What you will do is to send them bags. Ask them to take nice photos and share on their account. Then tag you.
The post should not sound like an advert. It should be the same as in their former posts.
People don't like to be advertised to. Let them tag you in the caption as they bought them from you.
I hope you found this article useful. If you have any question, please ask me using the comment section.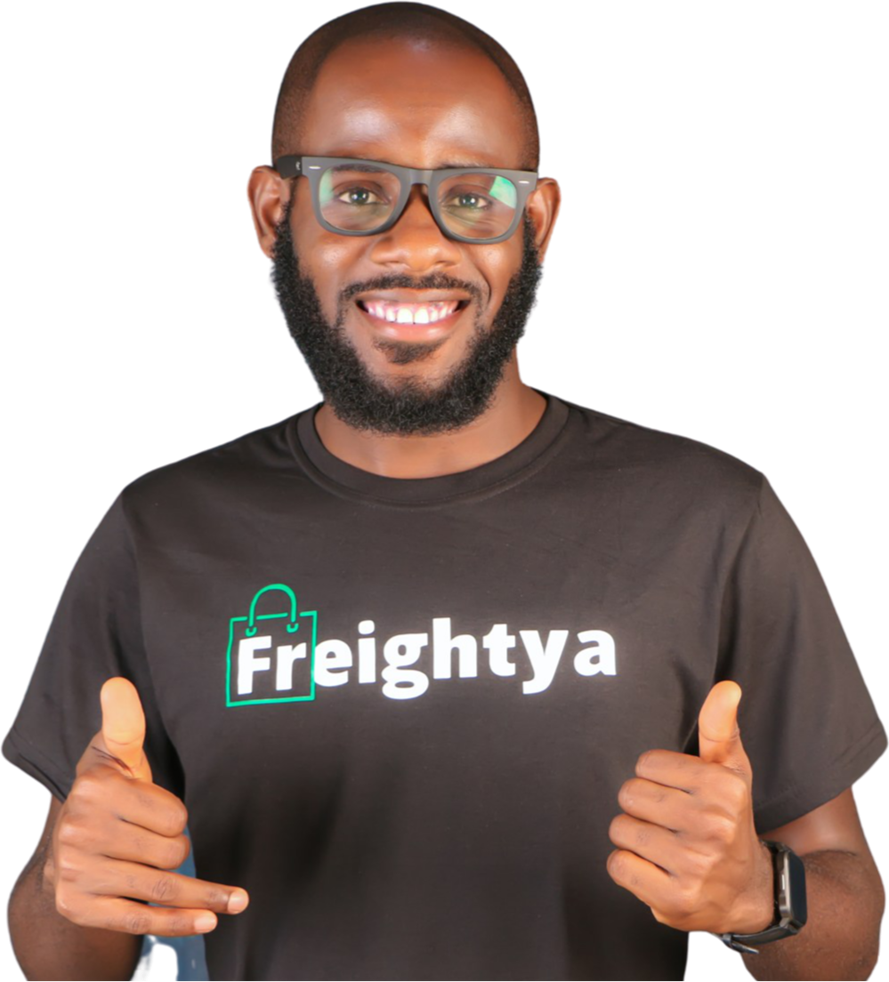 CEO & Founder at Freightya. He loves sharing useful information for small business on importation. He is unbiased in his thoughts. For importation, mentorship, feel free to reach out to Chuks.