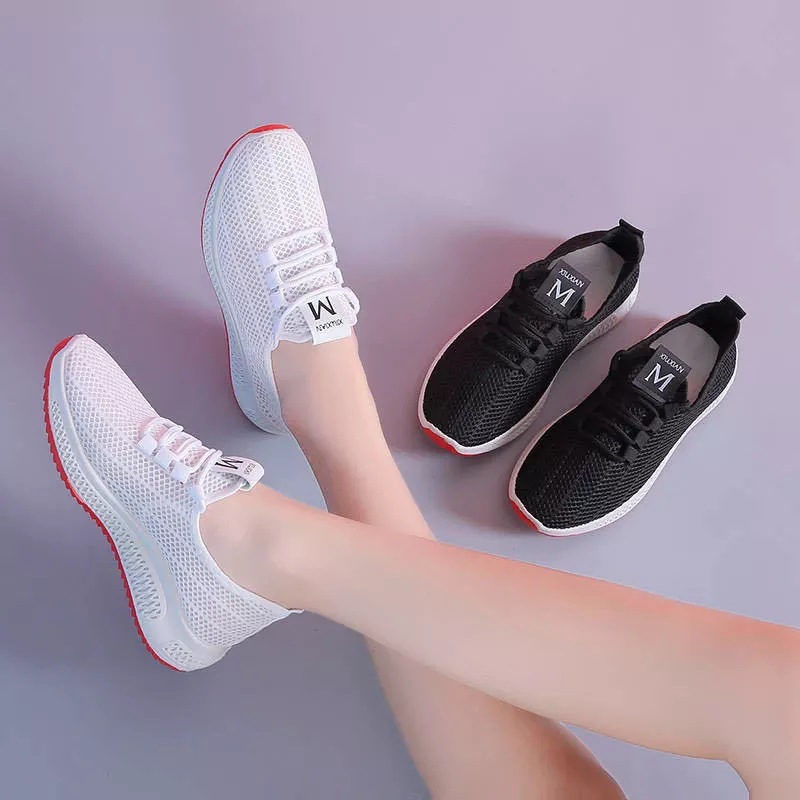 How to Start Sneakers Business in 2023
Last Updated on January 24, 2023 by Chuks Amobi
Are you considering starting an affordable sneakers importation from China? Then this article will be a game changer for you.
Ready?
An average sneaker costs less about $3 (₦700) or (¥8.6)in China. Average in the sense that it really does not need to be branded or Luxury as Nike, Jordan, Yeezy, Puma, etc.
Considering the price ($), they are decent, sporty, handy, and a good buy for an average person. Bringing Nigeria into perspective, most affordable items have a larger Total Addressable Market (TAM).
That's one of the many reasons why flea markets thrive.
Starting sneakers business with as little as ₦50K?
Yes, it is possible. Take a look at the image below. Each sneaker costs from ¥6.65 – ¥12.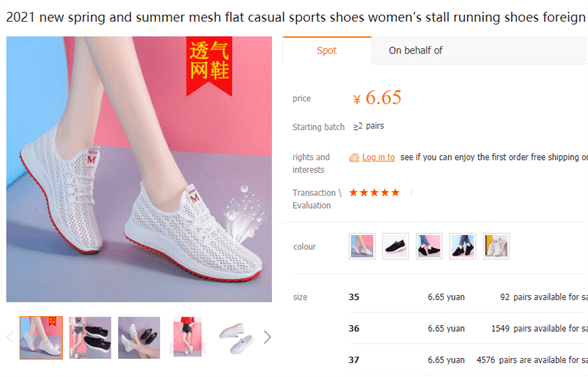 These are approximately ₦527 – ₦972.
To get started with this sneaker business, you need to consider three important things.
The sneaker itself
How many (pairs) are you buying?
The weight of how many you have decided to buy.
1. Firstly, the sneakers.
The first question to pop up is "How does a sneaker of ₦600 look like?"
You probably laugh it off by saying "China" "Chinco" "Awa".
But you're so damn right until you prove it.
This way, instead of buying many at once because you felt overwhelmed by the price, you just get either a pair or two.
It just cost you less than ₦2000 for 2 pairs. (Meanwhile, you can get 1 for 700naira). Buying a sample will reduce your being in shock as our Mr. P.
(Note: I have bought these exact sneakers for my customers and they're satisfied with the quality)
2. How many are you buying?
Let's assume that the sample went well and you're now convinced to step up your game.
You now check how much you have and how much you really want to invest. We have ₦50K as a price reference.
Let's say you decide to buy the sneaker that costs ¥6.8 (₦551).
You now decide to go with 20 pairs.
You may add the 10 pairs of the one that cost ¥8.3 (₦673)
The total now is ₦11020 + ₦6730 = ₦17,750.
We need to add a local delivery fee to your shipping company address in China. It is ¥35 (₦1,435).
Total now is ₦17750 + ₦1435 = ₦19,185.
Our balance is now ₦50000 – ₦19185 = ₦30815
3. The weight of the 30 pairs of sneakers you have decided to buy.
To save you the stress, each weighs about 190 grams.
30 pairs will weigh 190grams * 30 = 5700grams ( which is equivalent to 5.7KG).
This means that you will be charged in kg for bringing these 30 pairs of sneakers down to Nigeria.
How do I get the total cost now?
The average shipping fee and clearing cost is $6.8 per kg (for shipping), ₦500 per kg ( for clearing)
Let me save you the stress again.
You will be charged in KG. Now your 30 pairs weigh 5.7kg.
This simply means that you will pay ₦22,630 for shipping 5.7KG of your sneakers down to Nigeria.
This simply means that to ship 1KG of items down to Nigeria, is roughly ₦3900.
So, you just pay ₦22,630 to the shipping company and carry your property.
We now have what left with our ₦50K?
₦19185 + ₦22,630 = ₦41,815. (Total expenses)
₦8K is left out of our ₦50K.
If you're outside Lagos, ₦3000 can do the waybill.
₦8185 – ₦3000 = ₦5185 left with us.
We have spent a total of ₦41,815 to buy 30pairs of brand new sneakers ( for those in Lagos).
To get the actual cost price of each sneaker, you have ₦41815/30 = ₦1393.833
That's approximately ₦1394 for a pair of sneakers.
Even though we bought different styles at different prices, you can simplify their own cost price since we know the weight of a pair of sneakers (190 grams).
₦2K? ₦2500? ₦3000? ₦4000?
To cut things short, I am selling for ₦3000.
₦3000 * 30 pairs =₦90000.
Let's calculate the profit or gain
Profit = SP – CP ( for people wey no skip classes in JSS3)
Luckily, we have a 100% ROI (return on investment).
₦48,815 is our gain. ($98)
We can now decide to upgrade to a higher version of sneakers or not.
(Caveat: You may sell less or more. Your profit may drop depending on what channel you're selling ie Paid or free).
CEO & Founder at Freightya. He loves sharing useful information for small business on importation. He is unbiased in his thoughts. For importation, mentorship, feel free to reach out to Chuks.